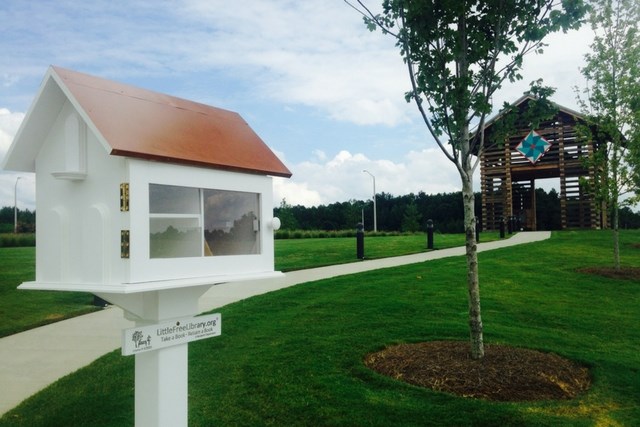 The Little Free Library- Wendell Falls' Newest Treasure
By Jessica Collins
Wendell Falls has a lot to offer, and now it's home to Wendell's newest library -- a Little Free Library. Little Free Library got its start by Todd Bol and Rick Brooks in 2010, and by June of 2016, there were 40,000 Little Free Libraries worldwide! We love our community and love the idea of encouraging our community, young and old, to fall in love with reading. 
The Little Free Library of Wendell Falls is located out front of the Farmhouse. This central location offers easy access that can be walked, biked, or driven to, and allows residents to enjoy a new book while also enjoying the amenities surrounding the Farmhouse. How awesome would it be to curl up by the fireplace at the Farmhouse or sit lakeside at our Lakeside Pavilion and enjoy a new book?! Be sure to stop by and share a favorite book, and then pick a new one to read and enjoy as well!
For more information on Little Free Library, check out their website here.