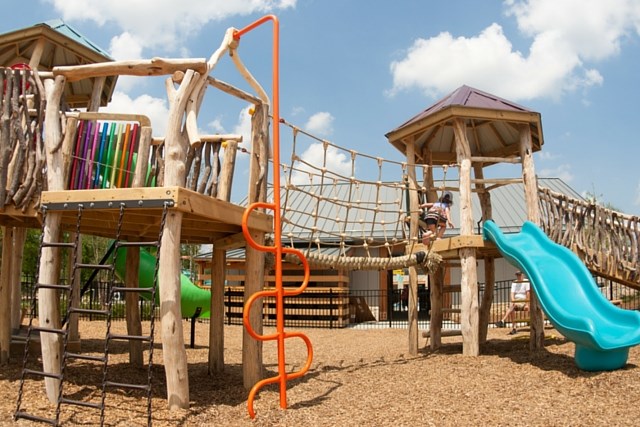 Partnering with Asheville Playgrounds
Kelly Talbot
Marketing Manager
When planning our very first playground at Wendell Falls we knew we wanted something unique. To begin with we started by flipping through play structure catalogs and what we saw was a lot of what we didn't want: standard metal structures, straight lines, the same old same old that you can see at most community parks. Then someone introduced us to Jerry and Evelyn with Asheville Playgrounds. We found out they had built some other local play structures, but it was what we saw on their website that really caught our eye- their natural play structures. The moment we saw these, we knew this is what we needed at Wendell Falls. Based on our conversations and the examples we sent them of what we liked, Jerry and Evelyn sent us a hand sketch of our custom play structure and we loved what we saw. Next they sent us pictures of 2 locust trees standing in the mountains that would become our playground. Talk about customization, we got to pick our trees! Jerry and Evelyn installed our structure themselves and we couldn't be happier with this play set.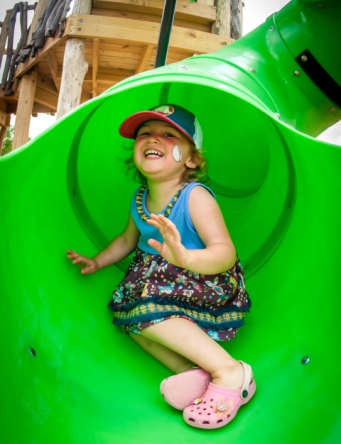 It's also kid-approved!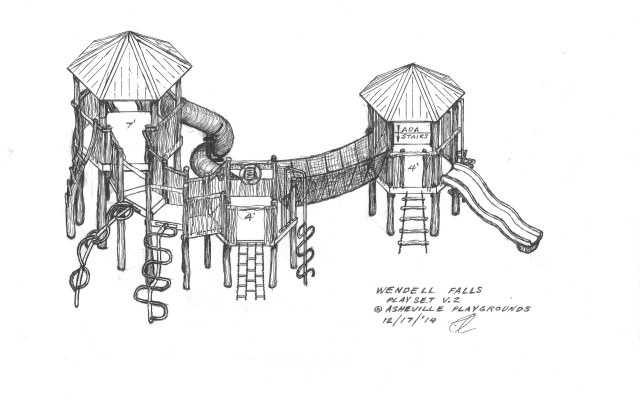 Sketch of our play structure before being built
Have you seen our Asheville Playground? Tell us what you think in the comment boxes below!