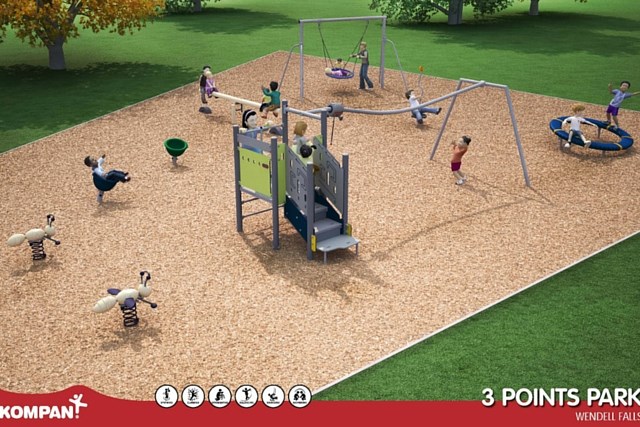 Just Announced: 3 Points Park!
In case you didn't know, we are all about designing spaces to make it easier to meet neighbors and for residents to feel more connected at Wendell Falls. This was the exact thought behind our newest amenity, 3 Points Park!
This brand new park, which also contributes to our commitment to conserve and protect green space on our land, is now open. 3 Points Park is located in our fourth phase off of Mill Station Lane, and features a playground for the kids (of all ages!), as well as an open lawn and seating area.
We know this will be a great addition to our already extensive amenity list, and we will be sure to share fun happening at Three Points Park on Facebook and Instagram — so make sure you're following us!