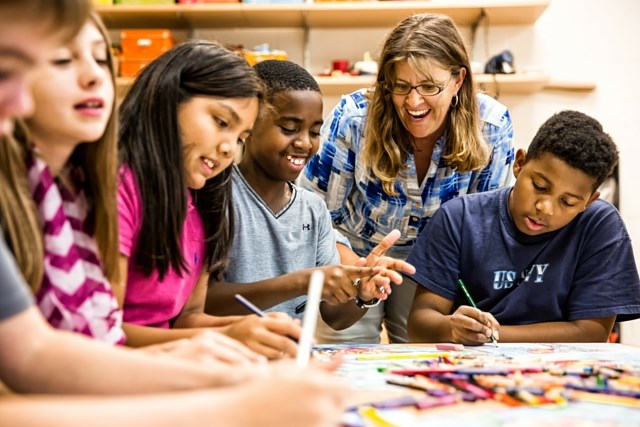 Beyond the Books: Ilse's Story
Cherith Mangum
Clairemont Communications
The Light Bulb Moment
Ilse Thomas, 8th Grade
Wendell Middle School
It just wasn't making sense. All the numbers in the math lesson seemed to be running together. Overwhelmed, Ilse slumped her head in her hands, fighting a rising sense of hopelessness.
Diagnosed with Attention Deficit Disorder, Ilse struggled to master the same concepts that easily clicked with other students. Her grades continued to slide despite her efforts, her hope waned and her bright spirit dimmed into lackluster drudgery.
And then Ilse's life imploded. Her mom lost her job, forcing Ilse and her brother to leave their private school and join a local public entity, Wendell Middle School. Winding halls teaming with students, new teachers and unknown schedules led to another surprise: Ilse's first academic success.
"Ilse made a 180-degree turn when she joined Wendell Middle," said Holly, Ilse's mother. "It was like she transformed into a new person, and for the first time, she started getting excited about her future."
The teachers and staff at Wendell Middle quickly took Ilse under their wings and crafted an individualized learning plan that leveraged her strengths and bolstered the areas where she needed growth.
"I was sitting in the meeting with these academic evaluators, and I was just blown away by all the programs available for Ilse," Holly said. "They were very proactive when I met with them to ensure her year would be a success."
The educators knew how to help, and Ilse's customized plan provided just the right tweaks while maintaining an integrated class schedule. Ilse finally feels comfortable asking questions in class. She cares about her grades, and her report card transformed from C's, D's and F's to a shining line of straight A's. Boosted by her new-found self-confidence, Ilse also serves on the leadership team of Fellowship of Christian Athletes.
And remember those discouraging math lessons? Ilse is now enrolled in accelerated math courses and is pursuing her dream to attend The University of Virginia to train as a surgeon.
"Whatever your child needs, Wendell Middle has the program and a deep, authentic desire to help," said Holly. "They've changed Ilse's life."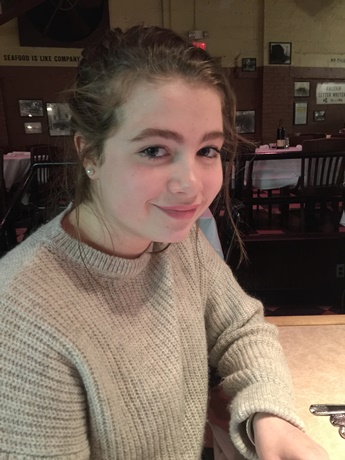 Wendell schools are committed to developing well-rounded students by unlocking their potential with innovative programs beyond the standard curriculum.  In this blog series, we'll share some of the exciting transformations, intriguing journeys and heart-warming successes celebrated by students and teachers across eastern Wake County.