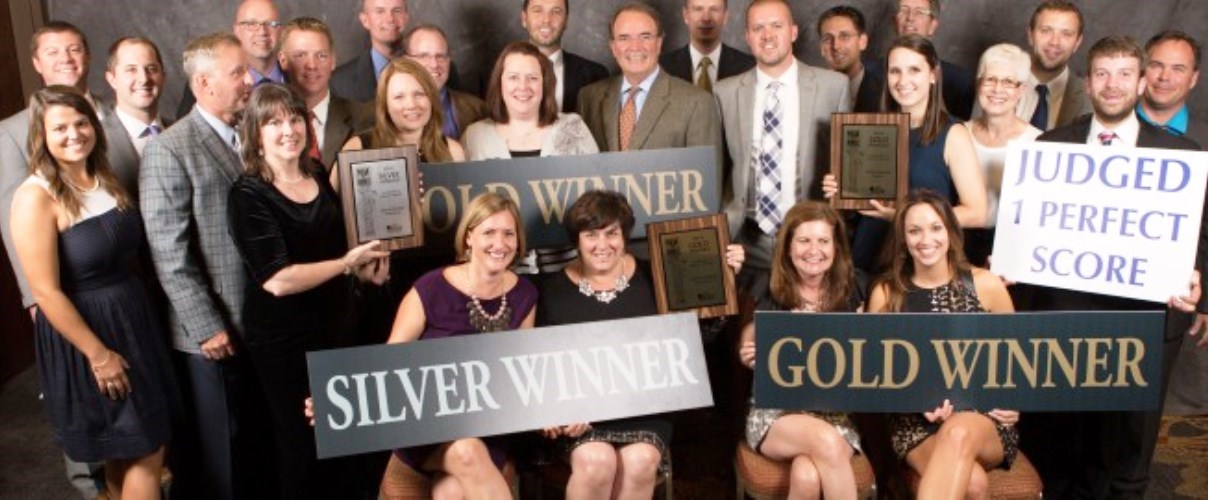 Big Wins for Wendell Falls at 50th Annual Parade of Homes!
Cherith Mangum
Clairemont Communications
October 19, 2015 –Wendell Falls, a new master-planned community in eastern Wake County, kicked off its first year in Wake County's Annual Parade of Homes with five home awards, including four Gold accolades.
"The 50th Annual Parade of Homes provides the perfect opportunity for Wendell Falls to showcase the innovative designs and quality craftsmanship of our award-winning builder team," said Shannon McSwiney, marketing director, Newland Communities. "It's these distinctive features and creative plans that have earned our builders such well-deserved accolades as we continue to share the incredible lifestyle available at Wendell Falls."
The Wendell Falls portion of the parade includes seven single-family homes by five builders, including Homes By Dickerson, Garman Homes, Fresh Paint by Garman, M/I Homes and Lennar. Ranging from the $180s to the high $300s, the floor plans tout creative lifestyle features, such as outdoor waterfalls and ceilings crafted from reclaimed wood. All homes in Wendell Falls are third-party green certified through ecoSelect, a green building program by Southern Energy Management that ensures superior air and water quality.  
"We're excited to welcome Wendell Falls as one of our newest participants," said Judy Richardson, vice president of education and Parade of Homes, Home Builders Association of Raleigh-Wake County. "The Annual Parade of Homes is a fantastic opportunity for the public to experience the freshest products in the market, and with so many homes in one location, Wendell Falls will be a great addition to the tour."
To celebrate its first year in the Parade of Homes, Wendell Falls is offering a "Parade Perks" promotion. Homebuyers who sign contracts between October 3 and November 22, 2015 will receive a choice of free personal lawn maintenance for one year, free HOA dues for one year, three additional pool memberships for 2016 or a weekly lunch for two people at Grounds Café for one year. For more details, interested participants can visit www.wendellfalls.com/paradeperks or the Wendell Falls Information Center.
The 50th Annual Parade of Homes, North Carolina's largest judged home tour, will run on Oct. 3 - 4, 9 - 11 and 16 - 18, 2015 from 12 - 5 p.m. Presented by the Home Builders Association of Raleigh–Wake County, this free tour provides an opportunity for guests to experience the newest homes, communities and design trends in the state. Briar Chapel, an award-winning sister community of Wendell Falls located in Chapel Hill, has remained a long-standing participant in the local Parade of Homes, securing three builder awards in 2014 for its entries.
Wendell Falls is owned in a joint venture between NORTH AMERICA SEKISUI HOUSE LLC (NASH), the US business unit and full subsidiary of SEKISUI HOUSE Ltd, Japan's largest homebuilder and leading diversified developer, and AMERICAN NEWLAND COMMUNITIES, LLC, whose development business, Newland Communities, is the master developer of Wendell Falls. It is one of more than 30 assets the NASH-Newland partnership owns or manages together, in 12 states across the US.
For information, visit www.wendellfalls.com or call 919-374-2105. Learn more about Wendell Falls at twitter.com/WendellFalls, facebook.com/wendellfalls and on Instagram at @WendellFallsNC. The Wendell Falls information center at 320 Vintage Point Lane, Wendell, NC 27591.
About Wendell Falls
Wendell Falls is a new-home community in Wendell, N.C. As the gateway between the rich agrarian heritage of the Coastal Plains and the growing prosperity of the Research Triangle, Wendell Falls offers an urbane way of life with 237 acres of parks and open space, 10 miles of trails and pathways, an outdoor pool and fishing pier and future access to North Carolina's Mountain-to-Sea Trail. The community encourages friends and families to enjoy the culture of a traditional small town while benefitting from the Triangle's progressive quality of life, complemented by future on-site shopping and entertainment, and direct access to the heart of Raleigh-Durham. The Wendell Falls information center is located at 320 Vintage Point Lane, Wendell, NC 27591.
About Newland Real Estate Group, LLC
Newland is a diversified real estate company leveraging a national platform and over 45 years of experience to perform challenging and diverse development, investment, management, and advisory services across a wide range of real estate. The company's mixed-use development business, Newland Communities, actively owns, operates and develops premier residential master-planned, commercial, retail, and urban mixed-use real estate across the U.S. Headquartered in San Diego, Calif., Newland and its affiliated companies have completed, or have underway, more than 140 diverse real estate developments, more than 20 million square feet of commercial and retail space, and 175,000 residential units in 14 states. For more information, visit www.newlandcommunities.com.
About NORTH AMERICA SEKISUI HOUSE, LLC (NASH)
NASH was established in 2010 as the U.S. business operations unit and a full subsidiary of SEKISUI HOUSE, LTD., Japan's largest homebuilder and a leading diversified developer since 1960. SEKISUI HOUSE, LTD. has built more than two million houses to date and expanded its operations to Australia, China, Singapore, and the U.S. NASH establishes joint ventures to build innovative and sustainability conscious master planned communities across the US. NASH is headquartered in Arlington, Virginia. The Wendell Falls development joint venture is one of NASH's consolidated subsidiaries in the US. SEKISUI HOUSE, LTD. is headquartered in Osaka, Japan. For more information, visit http://nashcommunities.com/ and http://www.sekisuihouse.co.jp/english/index.html.