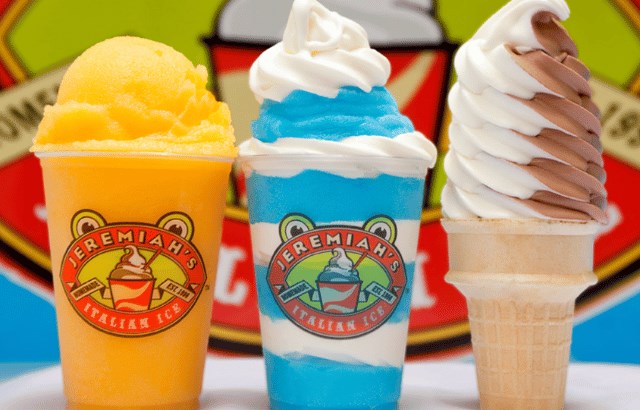 Jeremiah's Italian Ice joins Treelight Square!
Jeremiah's Italian Ice has been scooping up tasty frozen treats since 1996. The store's Italian Ice is a decadent yet refreshing treat with maximum flavor. We are excited to announce that Jeremiah's will be joining Treelight Square soon!
Jeremiah's offers 40+ signature flavors of made-fresh-daily Italian ice and endless combinations that span the taste spectrum, from the everyday to the exquisite and the eccentric.
Jeremiah's Gelati
For the ultimate Jeremiah's experience, be sure to grab a Gelati when you visit! The Gelati is the perfect layering of Italian ice with rich and creamy soft ice cream, and it is the showcase of the Jeremiah's menu.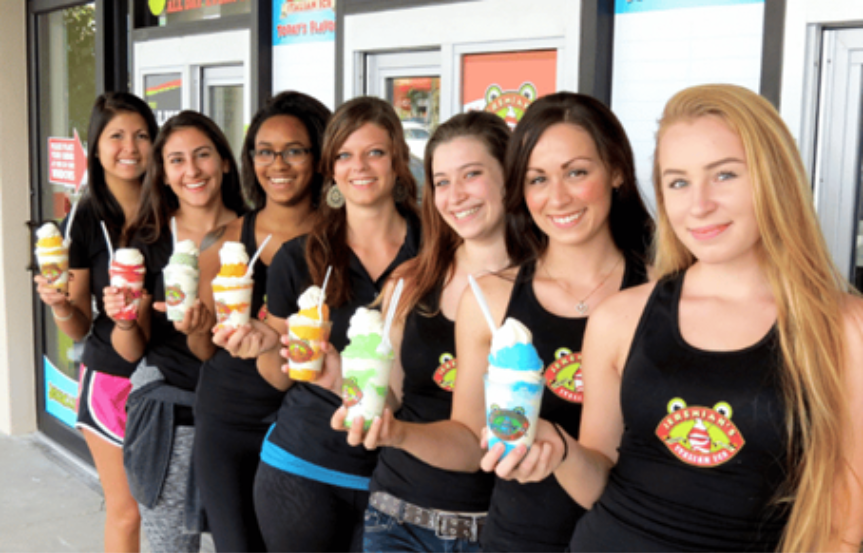 Coming soon to Treelight Square
Jeremiah's is expected to open in Treelight Square October 2023. The grand opening will be celebrated with balloons, free samples, games and free Jeremiah's  Swag. At the grand opening, you can also scoop up a  free small item when you sign up for  Jeremiah's J-List Rewards!
"Treelight Square is a great community space that welcomes families, friends and a range of shops to enjoy," said Adam Serafin, owner. "Jeremiah's will fit perfectly in the area for locals to live life to the coolest!"
This Jeremiah's location will employ 25-30 community members and offer fundraising programs to local schools, teams and kids. If you are interested in applying to work at Jeremiah's, visit www.jeremiahsice.com/jobs  or email your resume to jii5010@jeremiahsice.com.
Wendell Falls is located just 15 miles from downtown Raleigh, North Carolina, one of the fastest-growing metro areas in the U.S. Explore artfully crafted new homes and townhomes from the mid $300,000s – $900,000s+.