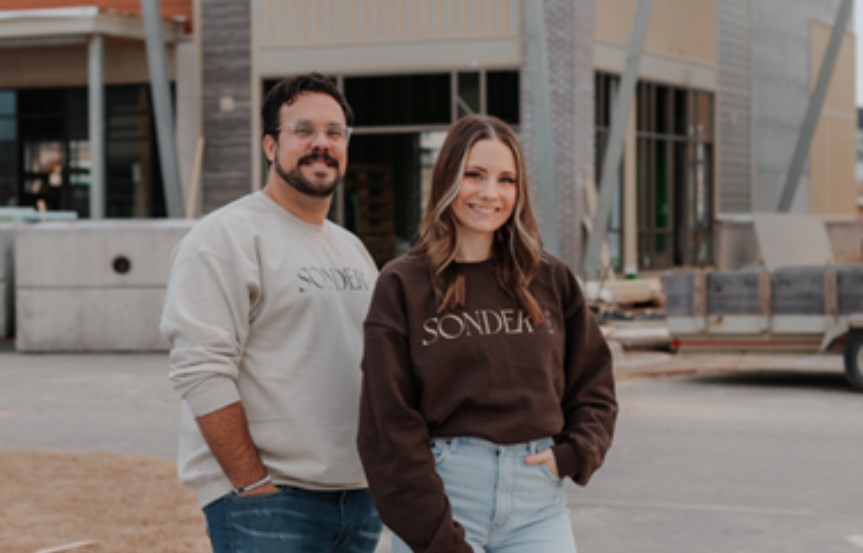 Sonder, a coffee and tea café, is joining Treelight Square!
When graduating high school, Alycia Mulac wasn't exactly sure what her next step would be. She never had a dream career, so she decided to take a job working at a coffee shop while she figured things out. She quickly moved up in the industry, and six years later, Mulac is now opening Sonder, her very own coffee and tea shop, right here in Treelight Square!
The beginning of Sonder
"The first coffee shop I ever worked at (Grounds Café, now Farmhouse Café) was owned by Casey Marburger. She saw something in me that I never saw in myself and helped put the  dream of owning my own shop in my heart. She believed in me, pushed me and taught me so much about the industry. Without her leadership and help showing me my potential, I would not be where I am today," said Mulac, owner of Sonder.
While working at Grounds Café, Mulac also connected with Pat Peri, a Wendell Falls resident and customer. After becoming a regular customer of Mulac's, Peri encouraged her to open her own coffee shop and offered his help with the business side of things. A few years later, Mulac followed up on this offer and their partnership began.
"As I grew in the industry, I realized more and more that coffee was what I wanted to do. Not just because of the coffee, but also because of the relationships that I've created in the community and how meaningful they've all been," said Mulac.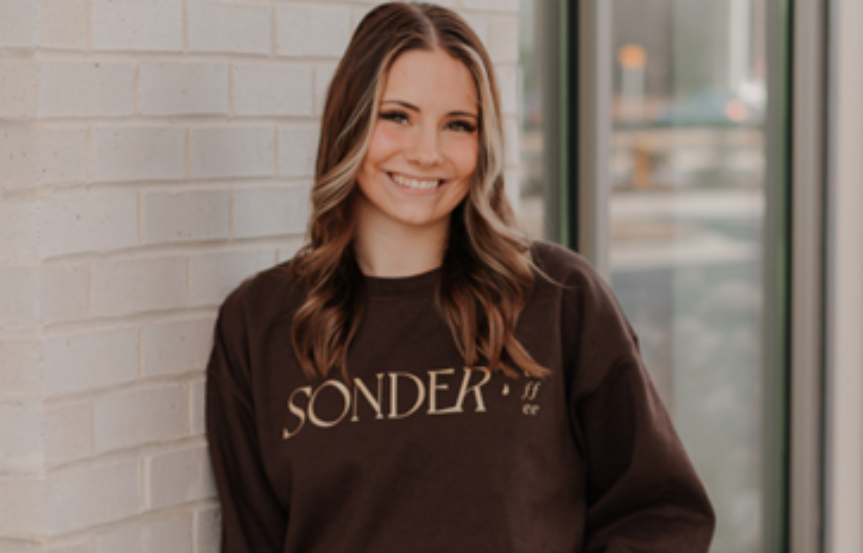 Joining Treelight Square
Mulac has lived in Wendell for many years and feels a close connection to the community, which made joining Treelight Square an easy decision.
"When I first realized this is what I wanted to do, I knew I wanted to do it in Wendell. I love the community and have great relationships with the people, and I met my husband, who was also a Grounds customer, in Wendell, so it has a sweet spot in my heart," said Mulac.
Naming and designing Sonder
When naming the coffee and tea shop, Mulac wanted to keep the community aspect of the café in mind. Sonder is a neologism defined as, "the realization that each random passerby is living a life as vivid and complex as your own."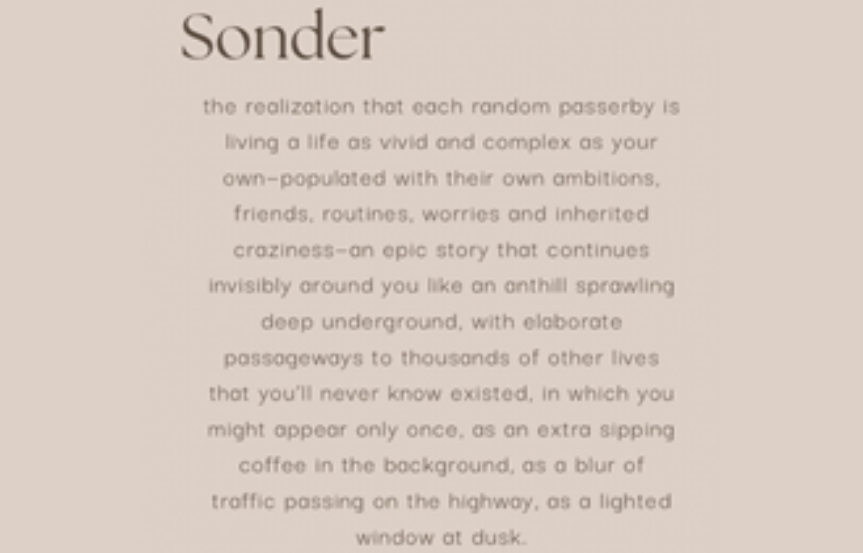 "I've always had that feeling, and I just never knew that there was a word for it," said Mulac. "When you're working in coffee shops, you meet tons of people every day and get a small look into their lives. It's so sweet and special to get to experience all kinds of people and have a chance to brighten someone's day. All I've ever wanted was to make a place for somebody to belong, and I think Sonder is going to give me that opportunity."
Sonder holds customer service and creating a welcoming atmosphere as the top priority. When you walk in, expect to be immersed in an eye-catching café that invites you to spend a portion of your day socializing with friends, holding business meetings or working on your computer while enjoying great coffee, tea and food.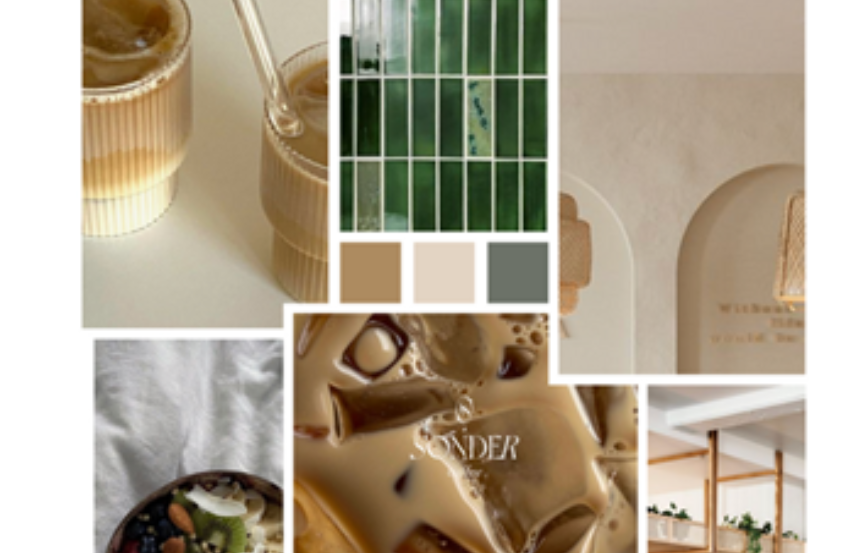 On the menu
Sonder will offer hand-crafted specialty coffees made with homemade coffee syrups and beans from Raleigh Coffee Company, along with other goods from small businesses in the Triangle. Sonder also plans to also have a breakfast and lunch menu featuring open-faced sandwiches, paninis, fresh fruit smoothie bowls and more café-style food made with fresh ingredients.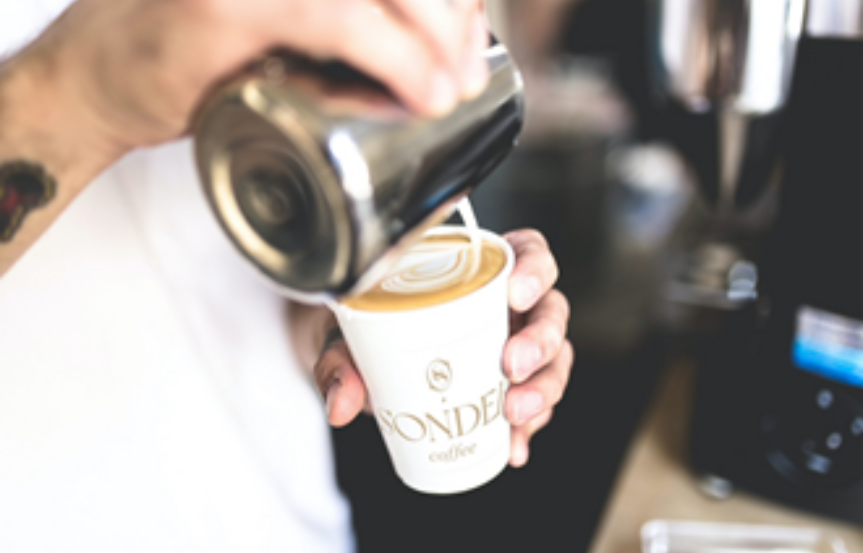 In the future, Sonder also hopes to obtain a liquor license and extend hours to include evening events, such as live music.
Sonder is expected to open in Treelight Square in late spring 2023. Follow Sonder on Instagram and Facebook for updates and to learn more!
Wendell Falls is located just 15 miles from downtown Raleigh, North Carolina, one of the fastest-growing metro areas in the U.S. Explore artfully crafted new homes and townhomes from the mid $300,000s – $900,000s+.