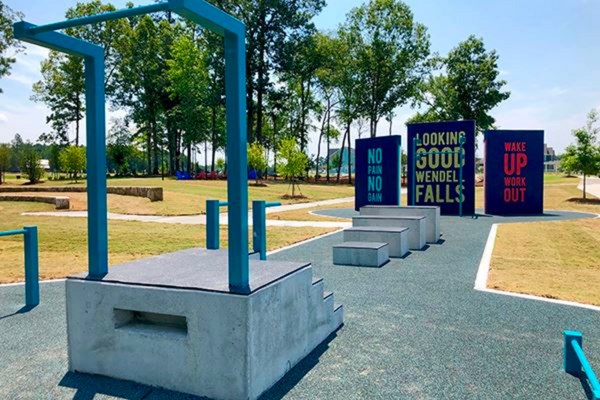 How to stay fit in the new year: 7 ways to get active in Wendell Falls!
It's a brand-new year, and with the holidays behind us, many of us are making the resolution to be more active and healthier in 2023. Sticking to New Year's resolutions can be tough, but lucky for you, there are a variety of ways to get active right here in Wendell Falls. 
Workout at the fitness center
Located at the Farmhouse, our fitness center has all the equipment you need to burn calories or build muscle, including treadmills, cycling machines, weight balls, ellipticals, and more. If you need a little motivation to get you to the gym, the Farmhouse Café is only a few steps away so you can reward yourself with a treat afterwards!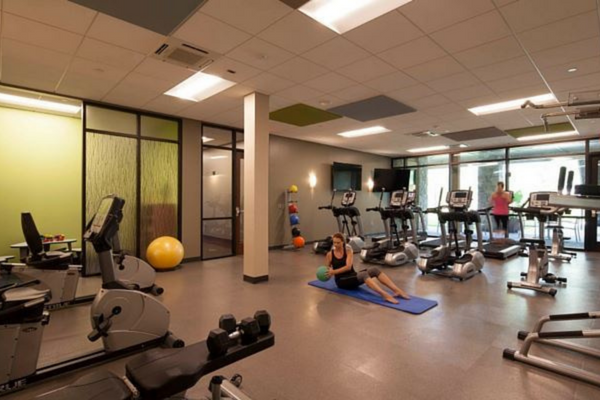 Play a game of pickleball or tennis
If you're part of the Encore community, take advantage of the exclusive tennis and pickleball courts. Pickleball is a great, low-intensity sport that gives you a good aerobic workout without as much stress and strain on joints and muscles, plus it keeps your mind active and sharpens your hand-eye coordination.
Encore also has an exclusive fitness center, and you can even create a routine to help stay on track with the Encore lifestyle manager.
Hike or bike our trails
At Wendell Falls, you have 10+ miles of trails that are perfect for mountain biking, hiking and walking right in your backyard. Working out outdoors is good for your body and mind, so strap on your bike helmet or lace up your running shoes and seek your next adventure on our expansive trails.
Workout at The Grove
If you are looking for a new way to work out outside, try our fit pods at The Grove. Our fit pods feature sit-up spaces, pull-up bars, climbing walls, stairs, balance stations and more. The Grove also has a hammock park and terraced seating where you can kick back and relax after your workout or practice mindful meditation.
Swim in dedicated lap lanes at the pool
This summer, head to our resort-style pool to make laps in our dedicated lap lanes. Swimming builds endurance, muscle strength and cardiovascular fitness, plus you can lounge by the pool and soak up some vitamin D after your workout (or instead of your workout – we're not judging).
Join group fitness clubs
If you need a little motivation from others this year, try one of the Wendell Falls resident-hosted fitness groups, such as Run Club. Runners, bikers, walkers and joggers (along with four legged friends) are welcome to join the group Tuesdays at 6:30 p.m. at the Farmhouse as they start their path through the community. Learn more about the Farmhouse Run Club here!
Create an at-home workout routine
If you'd rather exercise on your own timeline or are nervous about working out with others, you may prefer working out at home. Wendell Falls currently offers a variety of plans that feature lofts, flex spaces or bonus areas that make the perfect space for a personal gym! To work out at home effectively, we recommend making a routine and utilizing workout videos.
Ready to move into a new community with plenty of ways to stay active? Check out our available homes here.
Wendell Falls is located just 15 miles from downtown Raleigh, North Carolina, one of the fastest-growing metro areas in the U.S. Explore artfully crafted new homes and townhomes from the mid $300,000s – $900,000s+.