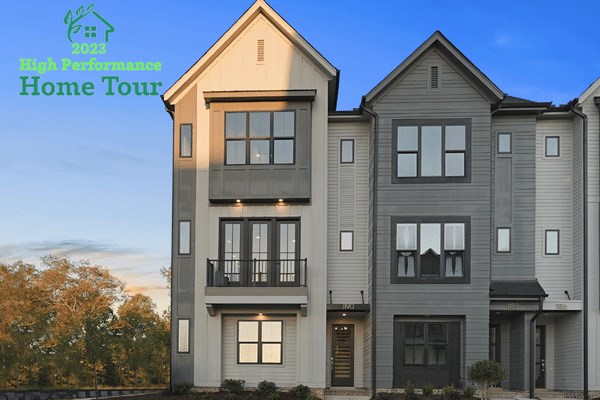 The 2023 High Performance Tour is almost here!
We've got some exciting news—Wendell Falls will be in the 2023 High Performance Home Tour! Homes By Dickerson will be featured on the tour this year, showcasing their Park Ave townhome  at the new model row.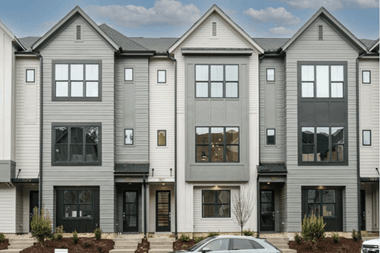 So, what is the High Performance Home Tour you ask?
This free, self-guided tour showcases the latest and greatest in energy efficient materials and green building trends. If you are interested in green building science or want to see the most advanced home technologies available today, this tour is for you. This year, the event will run for one weekend: April 29 – 30 from noon to 5pm. You can start at any home and see as many (or all!) as you'd like. The Park Avenue townhome model is located at 1190 Cottonsprings Drive, Wendell NC 27591.
While you're here, be sure to check out our available move-in ready homes and eleven other models from the award-winning homebuilders here in our community. 
Every home in Wendell Falls is built to ecoSelect standards, meaning a third party certification (done by Southern Energy management) is required for every home built. Each home is inspected during multiple stages of the construction process to ensure all standards are met. Our homes work as hard as you do—all while being kinder to the planet and saving you money on utility bills, an average of about $719 per year*. To learn more, visit our Living Green page or talk to a representative at the Information Center, located in the Farmhouse.
The High Performance Home Tour is hosted by the HBA of Durham, Orange & Chatham County. To see all of the homes being featured this year, visit their website.
Interested in more townhomes from Homes By Dickerson? View floorplans, pricing and more on our Homefinder. 
*according to Southern Energy management energy report 4Q22