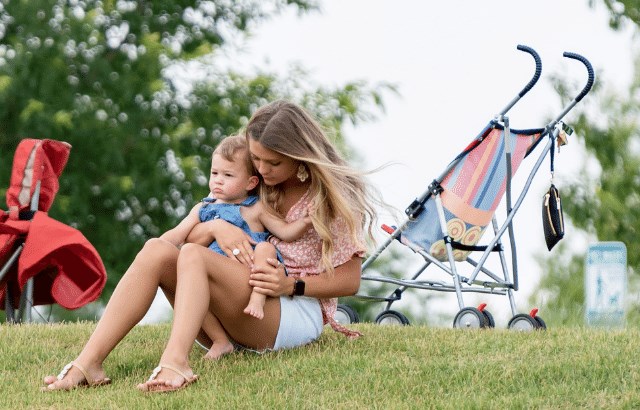 Family Life at Wendell Falls
Finding the right home for your family is important, but with so many factors to consider, it can feel overwhelming. Here are important things to look for when searching for a new family home and an inside look at family life in Wendell Falls.
Family Home:
When searching for a new home, it is essential to find a space that is functional and flexible. Consider homes with an extra bedroom that can be used for guests, family expansion or as a home office. Wendell Falls offers a variety of home plans ranging from 2-5+ bedrooms with features loved by Wendell Falls families, such as main-floor owners' suites, 2-3 car garages, open floor plans, storage options and plenty of outdoor space.
Connected Community:
One of the most important things to evaluate when looking for a home to raise a family in is the community. You want a place that is safe, walkable and, most importantly, has a sense of community. At Wendell Falls, neighbors are always looking out for each other and know they can count on each other for anything, no matter if it's house-sitting, pet-sitting or yard tools. Meet just a few of our amazing residents here.
Excellent Schools:
Schools are another crucial factor to research when looking for a new home for your family. Wendell Falls is part of the Wake County Public Schools System, one of the fastest-growing and best-performing school systems in the nation. WCPSS understands that interests and abilities vary from kid to kid. Because of this, WCPSS offers the perfect mix of programs, from public to charter schools, so you can find the one that's just right for your student. Learn more about Wendell Falls' elementary school options, middle school options and high school options.
Events and Amenities:
The perfect home will have easy access to amenities and activities that will enrich your family's life. With 10+ miles of hiking and biking trails, numerous parks and playgrounds, a resort style pool and water park, fit pods, a fitness center and several club and activities to participate in, Wendell Falls has something for every family member. There is even a dog park for you pup to enjoy!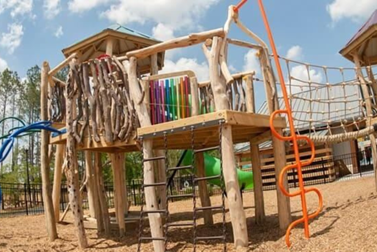 Wendell Falls also holds a variety of family-friendly events throughout the year, such as Farmhouse Jams, a Trick or Trot 5K, an Earth Day community clean-up and more.
Convenient Location:
Just like for schools and entertainment options, location is important when it comes to convenience. You won't want to drive a long distance when you realize you forgot an essential dinner ingredient, on your way home from wok or, especially, in an emergency. Wendell Falls is a short distance from downtown Raleigh and has all the conveniences you could want or need with Publix, Neuse River Vet and Doggie Daycare, Wake County Fire Department and Emergency Medical Services, The Smiling Turtle and AFC Urgent Care right in the community.
There are also many dining options at Wendell Falls (and more on the way!) so a great meal is never too far from home.
Looking for a new home for your family? Check out our available homes.
Wendell Falls is located just 15 miles from downtown Raleigh, North Carolina, one of the fastest-growing metro areas in the U.S. Explore artfully crafted new homes and townhomes from the mid $300,000s – $900,000s+.