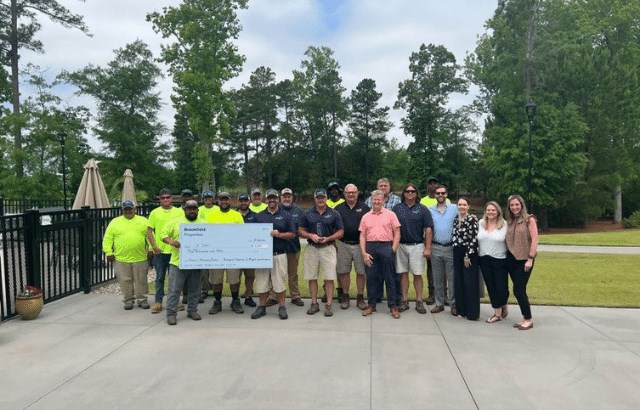 Myatt Landscaping Wins Partners in Placemaking Award!
We are so excited to honor Myatt Landscaping, Wendell Falls' and Briar Chapel's landscaping partner, with a 2022 Robert B. McLeod Partners in Placemaking award! 
Robert B. McLeod Partners in Placemaking Award
The Robert B. McLeod Partners in Placemaking Award recognizes our industry partners who go above and beyond to create exceptional places where residents can live, connect and be inspired.
Myatt Landscaping received a Partners in Placemaking Award for its outstanding landscaping work that strengthens the connection between residents and the places they share. As part of the award, Brookfield will be donating $2,000 to St. Jude's Children's Hospital in honor of Myatt Landscaping.
The heart of the community
When designing Wendell Falls' and Briar Chapel's landscaping plans, Myatt embraced the communities' 'green' mindset from the beginning and put great attention into every detail to make both master-planned communities eco-friendly and beautiful.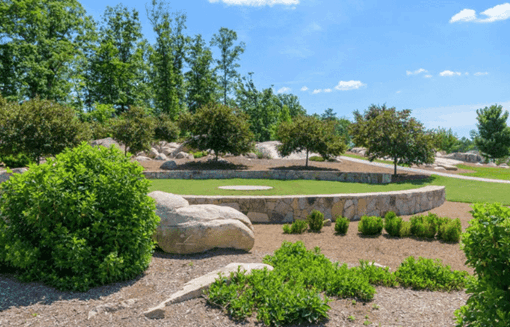 Myatt worked alongside the Brookfield team to keep as many natural elements as possible and blend nature into the community. The teams preserved natural forestry by leaving hundreds of acres of open space, water features and indigenous habitats untouched. Myatt and Brookfield also incorporated stormwater retention ponds with native grasses and perennials to provide habitats for wildlife and filtration for water pollutants throughout both communities.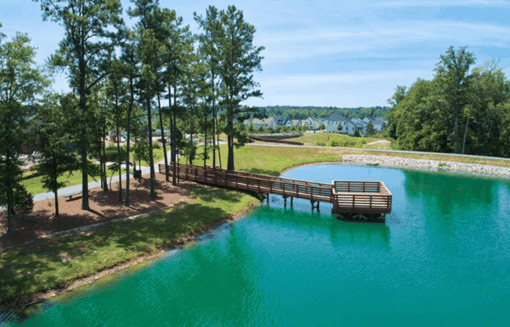 Each year, Myatt coordinates special activities and educational events within the community. This year, Myatt hosted a potted plant giveaway for Mother's Day. Myatt also holds an annual pumpkin giveaway in October for homeowners to decorate and display on their porches. 
Congratulations to Myatt Landscaping! Thank you for maintaining our communities and creating a sense of home within nature. Click here to view the full list of this year's Partners in Placemaking Award winners!
Wendell Falls is located just 15 miles from downtown Raleigh, North Carolina, one of the fastest-growing metro areas in the U.S. Explore artfully crafted new homes and townhomes from the mid $300,000s – $900,000s+.