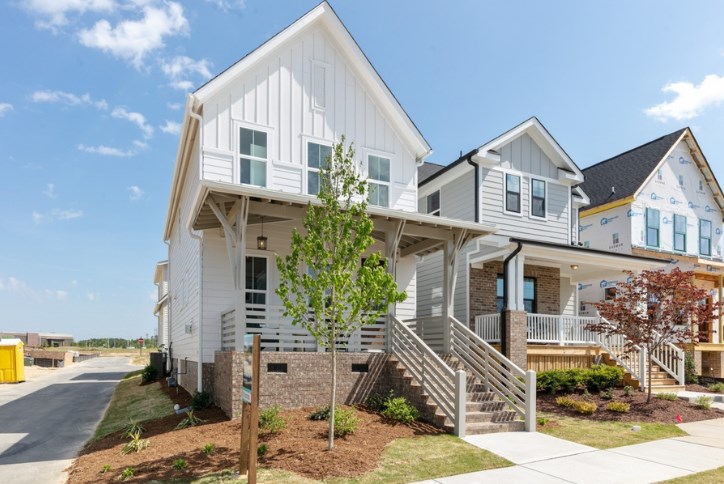 The new McNeill Burbank Fletcher model home is here!
McNeill Burbank is a premier local builder that has crafted authentic spaces in the Carolinas since 1989. McNeill Burbank has been a part of Wendell Falls' sister community, Briar Chapel, for years, and we are so excited to welcome them to Wendell Falls and to announce that a new, fully decorated model of the Fletcher from McNeill Burbank's Cottage Collection is now available to tour!
The Cottage Collection
The Fletcher is part of McNeill Burbank's Cottage Collection, a collection of three homes ranging from 1,500-2,000 square feet with prices starting in the $400,000's. For the Cottage Collection, McNeill Burbank thoughtfully selected architectural details that will leave a lasting impression while maintaining the smallest footprint and custom designed each home to offer a distinct living experience for the homeowner.
The Fletcher
The Fletcher is a 1,740 square foot three-bed, 2.5 bath, single-family home. The Fletcher has two stories, a two-car garage, a large family room, walk-in closets, plenty of storage space and two porches with the option to have a larger back porch.
To make the model home feel more authentic and "lived-in," McNeill Burbank carefully curated The Fletcher and thoughtfully paired together different styles. The mid-century modern home is layered in sophistication. The clean, soft white interior is balanced by heavy dark accents and contemporary fixtures are paired with high-end finishes and surfaces to create the perfect mix.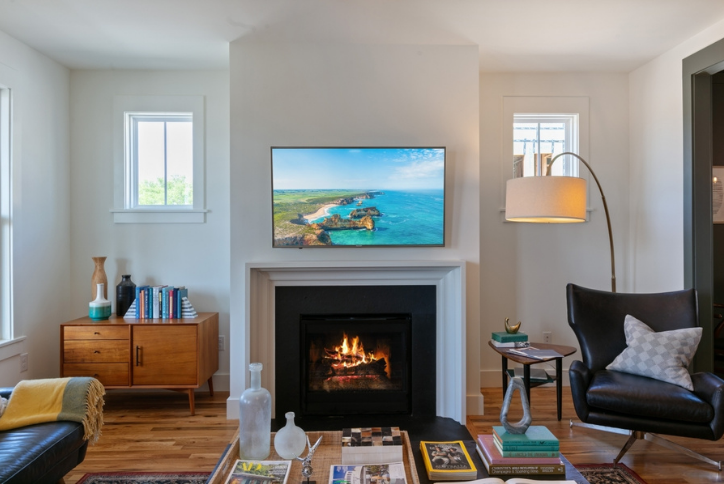 The Fletcher model home is styled with mid-century modern furniture in warm fabrics and wood tones. The Fletcher also has additional stylistic features, including an owner's shower with matte black sink faucets and shower heads, a kitchen island with pendant lighting and a dining chandelier.
"Our Fletcher home at 472 Douglas Falls Drive is one of our proudest achievements in design. By prioritizing form and function, our company has created an authentic space layered in sophistication and smart style. A space where livability and luxury come together to breathe as one holistic work of art. We are proud to share this custom build with the public and hope it will serve as the icon for many more small footprint homes," said Grant Do, marketing manager at McNeill Burbank.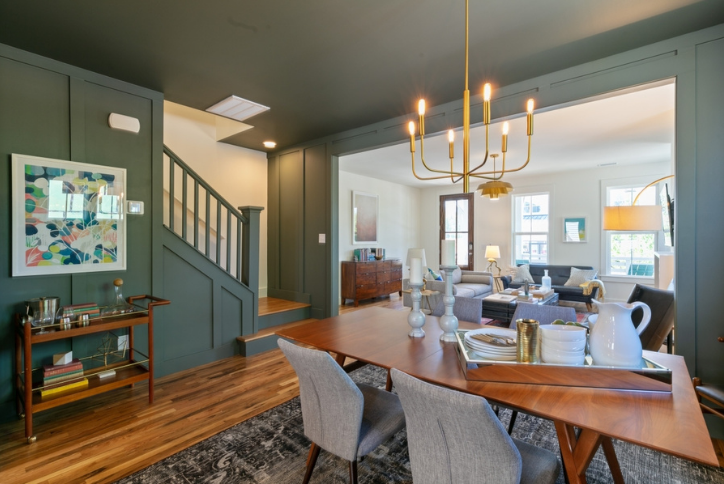 Ready to move in?
Walk-in tours are available Monday and Wednesday-Saturday from 10 a.m. to 6 p.m. and on Sundays from 12 p.m. to 6 p.m. Appointments can also be scheduled with Sales Consultant Luke Bhothipiti at 919-609-7608.
---
Wendell Falls is located just 15 miles from downtown Raleigh, North Carolina, one of the fastest-growing metro areas in the U.S. Explore artfully crafted new homes and townhomes from the mid $300,000s – $900,000s+.