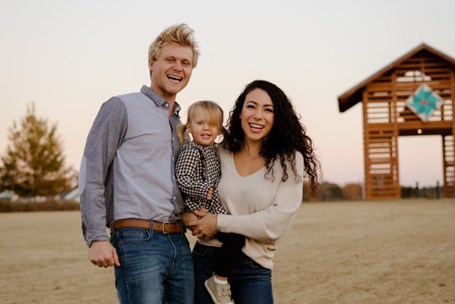 Resident Spotlight: Graham, Emily, & Bella
When looking for a new home, Emily and Graham wanted a safe, family-friendly community close to the Raleigh area where they could raise their daughter. When they found Wendell Falls, they quickly fell in love and knew it was the perfect place for them.
What made you fall in love with Wendell Falls?
We loved the proximity to Raleigh, the family-friendly amenities and that there are so many kids around our daughter, Bella's, age. Just driving around, we could see how many families lived in the neighborhood and the closeness between them.
We also loved that everything we need is right here in the community. If there were ever an emergency and we needed help, the fire department is right down the street from us. There's also an urgent care coming soon, so that gives us a lot of comfort as well.
What kinds of activities does your family attend?
We love the fact that there's multiple parks and playgrounds in the neighborhood and events and activities for Bella. We recently went to an event where the kids got to play different instruments and participate in a music class. That was really special.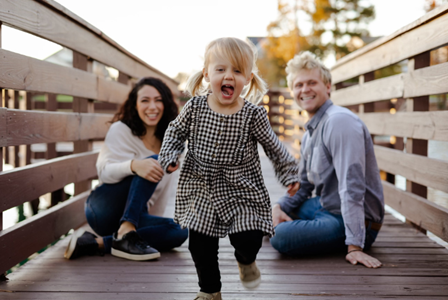 Photography by Autumn River Media
Now that you're a resident, what do you love about Wendell Falls?
There's so much we love about Wendell Falls. We have become good friends with all our neighbors and host get-togethers frequently. Our neighbors recently brought out their smoker and hosted a cookout in Sunset Park. We have also done a Greek night, and we grilled out and watched fireworks together on the Fourth of July.
This community has been such a great environment for us. Kids are always running from one house to the next, and there is so much open space for them to play and amenities for families to enjoy. It's a great place where you can trust where your kids are and not have to worry. We make lots of memories together as a neighborhood, and we've really found our home and extended family here.
I've always had to worry about what would happen if we went out of town but in Wendell Falls, we know we can rely on our neighbors to let our dogs out or check on our home. I never worry anymore because all our neighbors are truly here to help each other. They know that they could ask us for anything and vice versa. Its's amazing. I really love this neighborhood so much.
What would you tell someone that was considering moving to Wendell Falls?
To just do it. You will not regret it. It will be the best decision that you and your family have ever made. You're going to find a community of people who care about each other. If someone's going through a hard time, there are people who will step up to help. That's a special thing about this community. Everyone genuinely cares about one another.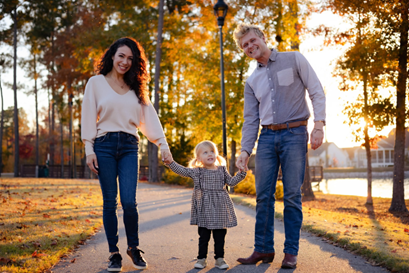 Photography by Autumn River Media
Looking for a new home to raise your family in? Check out our available homes.
Wendell Falls is located just 15 miles from downtown Raleigh, North Carolina, one of the fastest-growing metro areas in the U.S. Explore artfully crafted new homes and townhomes from the mid $300,000s – $900,000s+.