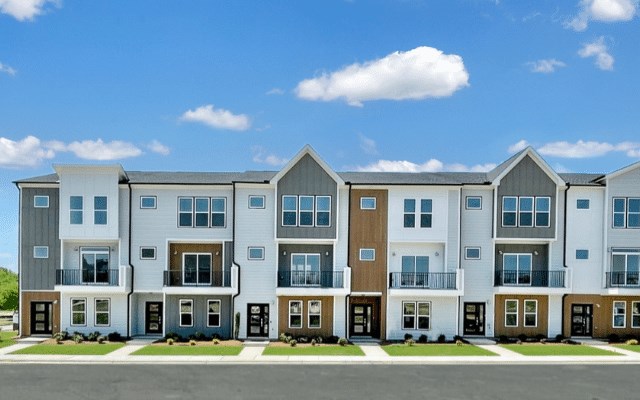 Meet the New Onwordi Townhome Model!
Two years ago, Garman Homes and Wendell Falls unveiled a "Hero Home" to the family of SFC Elis A. Barreto, who committed his life to his country and made the ultimate sacrifice for his nation. As a continuation of this project, Garman Homes created the Hero Townhome Collection, and we are so excited to announce that a new, fully decorated model of the Onwordi Townhome is now available to tour!
The Hero Townhomes
The Hero Townhome Collection was named in honor of Garman's Gold Star families and Hero Homeowners, SFC Elis Barreto and SGT Justin B. Onwordi, and is available exclusively at Wendell Falls.
The Hero Townhomes are beautifully designed with spacious bedrooms, balconies and two-car garages. The townhomes are in Treelight Square, a hub for shopping, eating, working, drinking and socializing. Treelight Square has several conveniences already open, such as Publix and Kindercare, and many more coming soon, including Bojangles, Starbucks and AFC Urgent Care.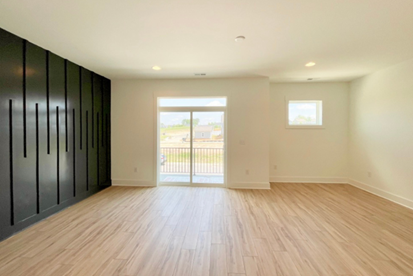 The Onwordi
The Onwordi is a 3-bed, 2.5 bath, urban luxury townhome that was specially named after Sergeant Justin B. Onwordi and the family of Hero Home #16.
"This 3-story townhome design offers the perfect blend of Southern charm with modern-day sophistication. Architecturally distinct and beautifully appointed, we reinvented how we approached traditional design while still providing functionality," said Anna Wilson, director of marketing at Garman Homes. "Mixed textures clad the exterior of this home making a lasting impression while the interior offers spacious living with multiple opportunities to expand entertainment onto numerous outdoor living spaces."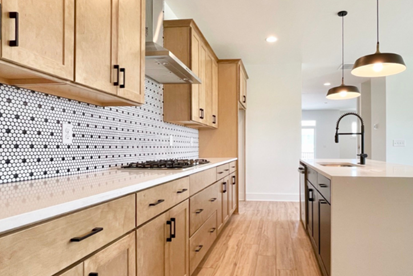 Unlike many other townhomes, The Onwordi has tons of storage and open space. The first floor of the Onwordi features a media room or optional guest suite along with storage space. The second floor is an open floor plan living space with office options, a rear covered porch and a front balcony. The third floor includes the primary suite, two additional bedrooms, a laundry room and spacious closets.
"Our homes are joyfully built by human hands. Collaboration is our greatest strength and humility is our greatest teacher. With open hearts and open minds, we relentlessly pursue ways to improve our craft, and this home is no exception," said Wilson.
Come check out the Onwordi
The new model homes are open for touring Monday-Saturday 10 a.m.-5 p.m. and Sunday 12-5 p.m. Learn more about the Onwordi here.
Wendell Falls is located just 15 miles from downtown Raleigh, North Carolina, one of the fastest-growing metro areas in the U.S. Explore artfully crafted new homes and townhomes from the mid $300,000s – $900,000s+.