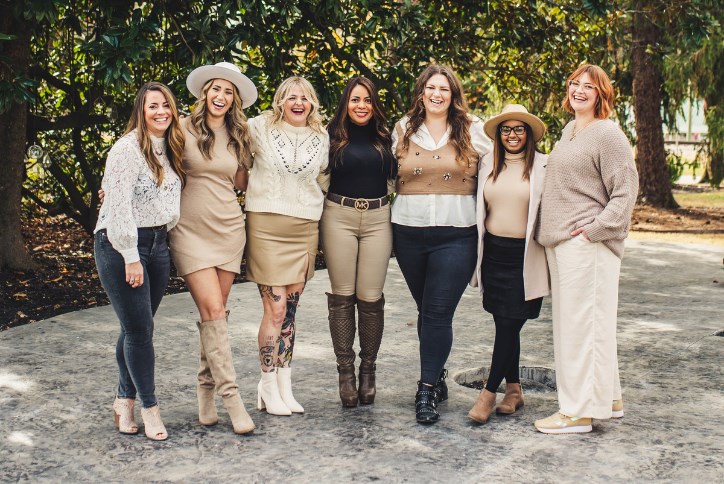 Menagerie Style House joins Wendell Falls!
Menagerie Style House is luxury hair salon with a team of passionate, talented and highly trained hairstylists. It offers the best hair products and salon services to provide the ultimate relaxing hair experience. We are so excited to announce that Menagerie Style House is officially joining Treelight Square!
The Menagerie Experience
Menagerie Style House starts by providing consultations with each customer that consider face shape, hair condition and lifestyle.
"At  Menagerie Style House we love all the little extras that come with providing luxury hair services.  We pamper our guests with aromatherapy, hot towels and hand massages," said Kiki Palcowski, owner of Menagerie Style House. "We also have a thorough consultation with each of our guests to understand each person's individual needs and goals."
Services
No matter if you are looking for a big change or are simply in need of a refresh, Menagerie Style House stylists will take care of you. The team carefully listens to each client's wishes and concerns and prides themselves on upholding impeccable client satisfaction. With years of experience, master hair coloring skills and careful cutting techniques, Menagerie Style House stylists will make your hair dreams come true!
Menagerie Style House offers a variety of services to fit your needs, including highlighting, balayage, all-over color, fashion color, root retouch, custom color, color correction, platinum packages, keratin treatment, haircuts, blowouts, formal styling, bridal styling, bond building treatment and more.
Products
Menagerie Style House makes it a priority to provide the best in hair products for all its clients. As a client, you will be treated with Oribe and Aveda products that promote shine, strength, thickness, and volume and are friendly to both your hair and the environment.
Menagerie Style House at Wendell Falls
The Treelight Square location will be Menagerie Style House's second location, and the grand opening is expected to be in July 2023.
"We are super excited to see the growth in Wendell and the surrounding communities," said Palcowski. "My husband grew up in the Wendell area, and we love being involved in the communities that support us. We could not be more thrilled to bring our luxury, self-care hair services to all the new faces in Wendell!" 
If you're looking for a stylist on the team that will be moving to the Wendell Falls location, Shira would love to meet you! Visit the website to learn more Menagerie Style House and to view the current availability.
Wendell Falls is located just 15 miles from downtown Raleigh, North Carolina, one of the fastest-growing metro areas in the U.S. Explore artfully crafted new homes and townhomes from the mid $300,000s – $900,000s+.