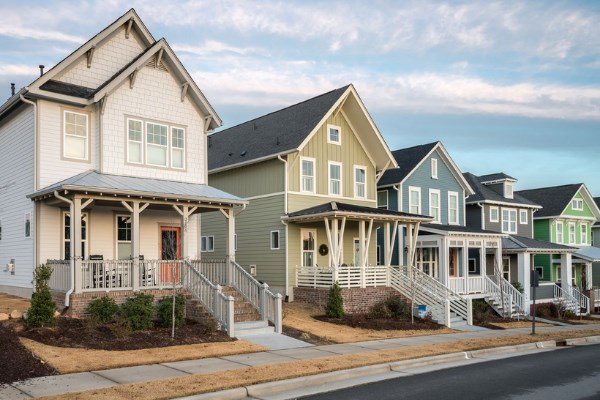 Meet our Newest Builder, McNeill Burbank
McNeill Burbank, formerly known as Saussy Burbank, is a premier local builder that has crafted authentic spaces in the Carolinas since 1989.  McNeill Burbank has been a part of Wendell Falls' sister community Briar Chapel for years and we are excited to now welcome them to Wendell Falls!
Service:
McNeill Burbank is committed to the customer experience, excellent craftsmanship and original design. The builder's portfolio consists of innovative homes with enduring architectural appeal and well-coordinated features and details. It partners with local companies to obtain certifications such as EcoSelect, NAHB Green and EnergyStar to deliver energy efficient and high-performance sustainable homes. No wonder they received the Best in American Living Award by the National Association of Home Builders!
Design:
McNeill Burbank believes a home is sustainable when thoughtfully designed with a timeless appeal. Wendell Falls will offer McNeill Burbank's cottage collection of single-family homes, with a focus on unparalleled design and craftsmanship. These homes are intentionally designed at a thoughtful scale with no wasted space.
McNeill Burbank's commitment to style and architectural detail is evident in their home designs. The interiors are complete with a modern, yet homey, design and features such as kitchen hoods, freestanding bathtubs, chandeliers, backsplashes and more. McNeill Burbank homes offer a relaxing outdoor porch area, and double porches are available with select homes.  
The cottage collection of homes will range from 1,500-2,000 square feet with a price range from the upper $300,000s. The current home designs offered exclusively at Wendell Falls are:
1,580 square feet
3 Bed, 2.5 Bath

1,740 square feet
3 Bed, 2.5 Bath

1,998 square feet
3 Bed, 2.5 Bath
Location:
Easily pick up groceries at Publix or grab a meal at Don Beto's Tacos and Tequila in Treelight Square, Wendell Falls' retail and dining destination, a walkable distance from your home. Treelight Square offers a variety of shopping and dining, with more coming soon:
Bojangles
Falls Local
Envy Nail Spa
McNeill Burbank & Wendell Falls:
Luke Bhothipiti, Sales Consultant at Wendell Falls for McNeill Burbank, is excited to continue the partnership with Newland, now known as Brookfield Properties, by joining Wendell Falls:
"We are thrilled to be breaking ground in the Wendell Falls community in 2021. Our build story has strong ties with the developer dating back to the beginning of the Briar Chapel community of Chapel Hill, North Carolina. We believe our best work is achieved when we partner with a developer who understands our product, prioritizes sustainability and embraces a forward-moving conversation of residential living. Brookfield Properties continues to create a groundbreaking community in Wendell, North Carolina where our story at McNeill Burbank will undoubtedly thrive, prosper and grow."
Construction on the model home at Wendell Falls is underway, with official grand opening details to be announced. In the meantime, browse floorplans, pricing and availability on Wendell Falls' website. If you are ready to make an appointment, contact Luke at lb@mcneillburbank.com.
---
Wendell Falls is located just 15 miles from downtown Raleigh, North Carolina, one of the fastest-growing metro areas in the U.S. Explore artfully crafted new homes and townhomes from the upper $200,000s – $900,000s+.