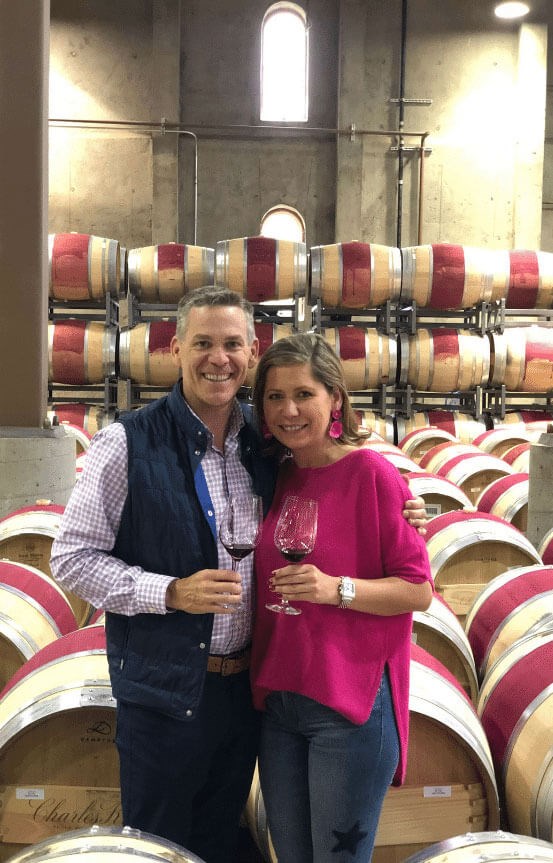 Resident Spotlight: Meet Brad Ellis
What brought you to Wendell Falls? Tell us your story!
It's actually a cool story! I wanted to open a business and I couldn't find anything in Raleigh that got me excited. My partner, Marta (Marta's of Raleigh), and I started looking outside of Raleigh and absolutely fell in love with the Town of Wendell. I knew this was the spot. It's such a cute community and we could see that it was growing. In mid-September 2019, I opened 3rd Street Social, the wine shop. We started looking for houses and with the help of Danica, Garman Homes and Marta's sense of style, we found our home and signed the contract to build the next day!
Tell us about your business in Wendell
My business partner, Steugard Westerland, and I decided to join forces at Farmers and Merchants when he was building across the street from 3rd Street Social. We wanted to deliver a food and beverage experience that people want without having to go to Raleigh, Durham or Cary. Each of those places have great bars and restaurants, but we needed something like that here in Wendell! At Farmers and Merchants, we have been working to achieve the same level of service and excellence that you'd expect in any other big city. The restaurant is in a historical building in downtown. It was built as a bank in 1917 and was one of the first buildings in Wendell. We offer brunch, craft cocktails (seasonal and all the traditional favorites), a rotating list of draft beef draft and, as of late, we are getting back into hosting wine dinners.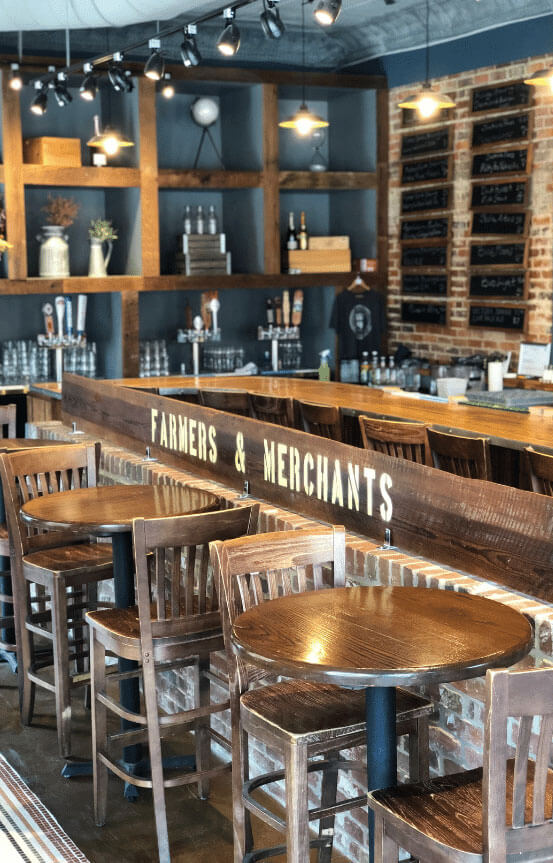 What do you love about Wendell Falls?
We love it all! Between Farmhouse Cafe and all the amenities, it feels like we are on vacation. I especially love the diversity in the community because there's a wide group of ages and everybody's from somewhere else. I also love the sense of community and how it's developing. Wendell Falls really ties together the homes and businesses in the community!
What would you tell someone considering moving to Wendell Falls?
It's funny because people think Wendell Falls is far from Raleigh, but it really isn't. I'm always like, "what do you mean you haven't heard of it?" Because it's the hottest place. If you look at growth, this is where it's happening! I've loved Wendell Falls so much that I sit on the Board of Directors for the Wendell Chamber of Commerce. It's important to me to continue to promote sensible growth and well thought out businesses in the community. I can't say enough good things about Wendell Falls!
Thank you, Brad!
---
Wendell Falls is located just 15 miles from downtown Raleigh, North Carolina, one of the fastest-growing metro areas in the U.S. Explore artfully crafted new homes and townhomes from the mid $200,000s – $700,000s+.