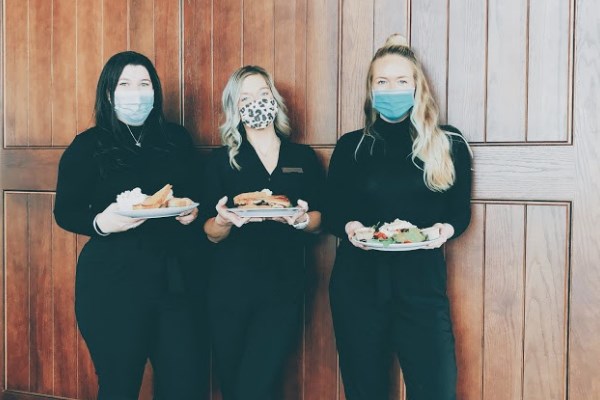 Farmhouse Café Favorites
Since a few of us on the Wendell Falls team work out of the Farmhouse, we get asked a lot about what to order at Farmhouse Café. Should you try a new sandwich or salad? Smørrebrød or smoothie? Well friends, after extensive research and taste-testing, we are ready to share with you a few of our tried and true go-to lunch orders (but, spoiler alert: you can't go wrong! It is all fantastic).  
Sarah, Community Representative:
My favorite lunch order is the Biltmore Ham Sandwich! It has smoked ham, spinach, roasted tomato, brie, and a basil lemon aioli on sourdough bread. I usually pair this with a side of pasta salad. All of the smoothies are great, too. Yum!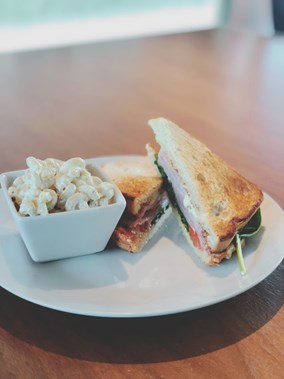 Tereza, Community Representative:
Usually, my go-to order is the Mesa Bowl with chicken—but lately, I am loving the Southwest Turkey Club sandwich! It has all of my favorite things: sourdough bread, roasted turkey, avocado, bacon, and pepperjack cheese. Don't forget a side of potato salad!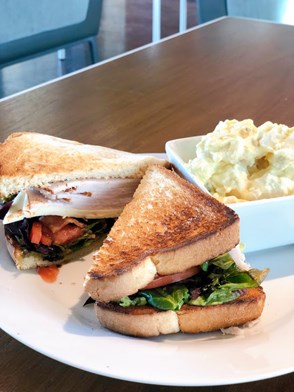 Cali, Marketing Coordinator:
I love having the Farmhouse Café on-site! I like to keep it simple at lunchtime with a Farmhouse Salad, and usually add chicken to it for some extra protein. In the mornings when I come in, you can usually find me with an almond milk latte in hand. It's the perfect pick-me-up, especially in these chilly months.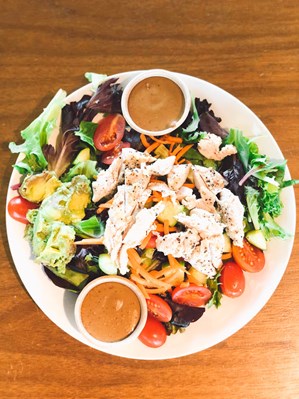 Check out the full menu for Farmhouse Café here, and remember you can order online too!