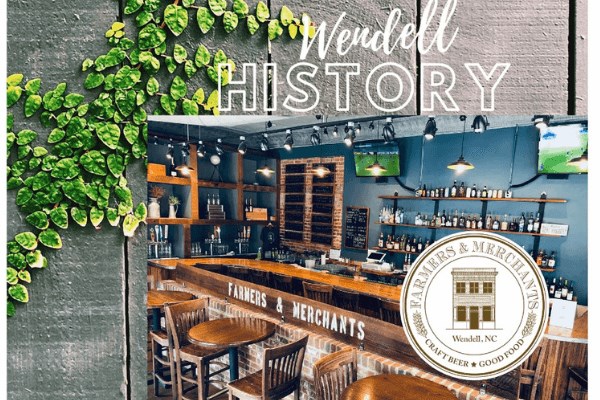 Discovering Downtown: Farmers & Merchants
If you haven't had the chance to wander through charming downtown Wendell, here's one more reason to make the trip.
The newly opened Farmers & Merchants offers a delicious light fare menu and extensive bourbon selection. The restaurant and bar is housed in an old bank, formerly known as the Farmers and Merchants Bank, which dates back to 1917. While the bank didn't survive the Great Depression, its historic structure remains a staple in the downtown landscape.
In 2019, Jennifer and Sigurd Westerlund bought the property and began the careful process of restoring the old bank. The couple wanted to ensure that they maintained its rich history while returning the structure to its former glory. To honor the bank's legacy as a community cornerstone, the Westerlands partnered with Brad Ellis, a Wendell Falls resident, to create the Farmers & Merchants dining establishment.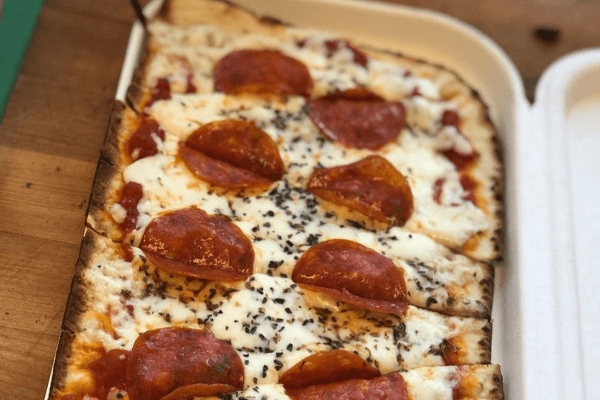 The lunch and dinner menus showcase a range of light fare, including flatbreads and salads. Farmers & Merchants also offers weekend brunch and occasionally hosts live music guests in the evenings, with both indoor and outdoor seating available. Located on Main Street, the restaurant and bar is roughly a five-minute drive from Wendell Falls.
Interested in joining our community? Find your dream home right here in Wendell Falls.
---
Wendell Falls is located just 15 miles from downtown Raleigh, North Carolina, one of the fastest-growing metro areas in the U.S. Explore artfully crafted new homes and townhomes from the $230,000s – $600,000s+.