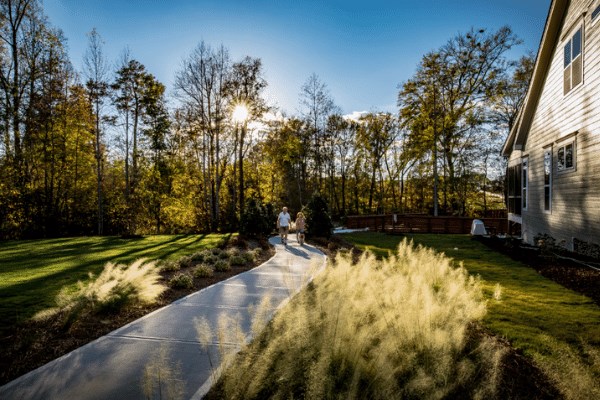 3 Ways Our Trails Will Make You Happy
We take great pride in our trail system because it is such an integral part of our community! The miles of trails do so much more than offer a beautiful view of Wendell Falls. Here are a few great reasons to get outside and explore them for yourself:
1. Improve Your Mood
Exercise signals your body to release endorphins—and (say it with me) endorphins make you happy! These endorphins improve your mood and trigger positive feelings in the body. Walking outdoors is even more beneficial: research has shown that being outside in nature reduces tension and depression. Even a 5-minute walk can boost your mood and leave you feeling happier and healthier.
2. Make Connections
Walking outdoors is so much fun with a friend or two. Our trail system weaves through the community, with entry points at many of our parks and playgrounds, making a great adventure for the kids or pups too!
3. Increase Vitamin D Levels
Taking a stroll outside exposes your skin to sunlight, which triggers your body to produce more vitamin D. Vitamin D deficiencies are common and can contribute to many diseases including heart disease and prostate cancer. Spend more time in the sun to keep your vitamin D levels up (just remember sunscreen)!
We love to see pictures of you enjoying the trails at Wendell Falls! #LifeatWendellFalls