Parade of Wow at Wendell Falls
September is sizzlin' with the long-awaited 2020 Parade of Homes!
Hosted by the Home Builders Association of Durham, Orange and Chatham Counties and Homes Builders Association of Raleigh-Wake County, Triangle Parade of Homes is an annual, complimentary tour of some of the finest and most fabulous new homes in the Triangle.
Five breath-taking homes await you at Wendell Falls, along with our plethora of parks, amenities and trails. Nab a first-hand look at some of the hottest homes on the market built according to our third-party tested ecoSelect standards. Think green, clean, healthy homes and dazzling floor plans (with new rooms to support your work-from-home/school-from-home life)!
Be sure to visit these showstoppers at Wendell Falls!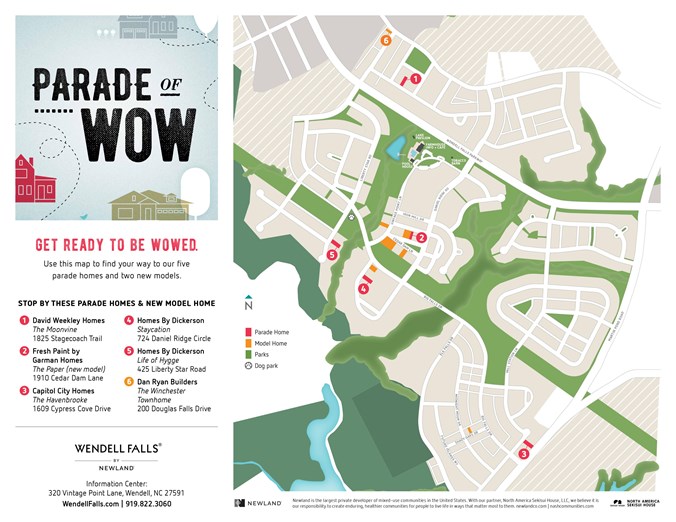 Dates
September 26-27, Noon – 5 p.m.
October 2-4, Noon – 5 p.m.
October 9-11, Noon – 5 p.m.
Ready to find your perfect haven? Check out the homes at Wendell Falls!