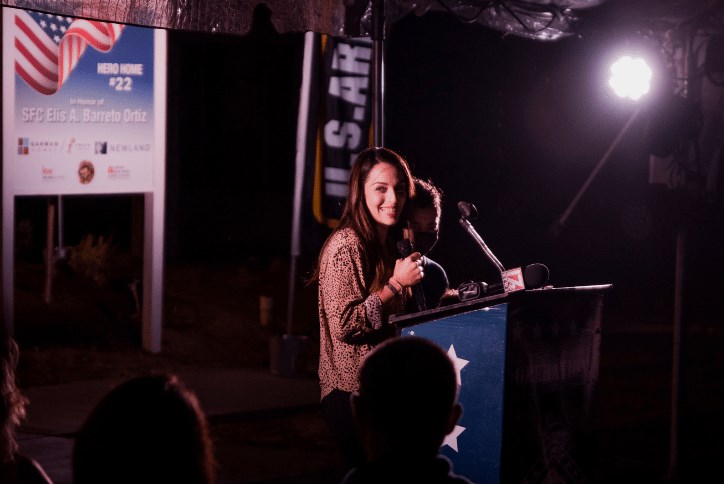 Team "Lights Up the Night" for Fallen Hero
On September 11, Wendell Falls partnered with Garman Homes and US Veteran Corps to host a special welcome ceremony at our community's Hero Home. Titled "Light Up the Night," the ceremony entailed a firework display to honor fallen soldier Sgt. 1st Class Elis A. Barreto, whose family will be receiving the home as a gift. Operation Coming Home invited Sgt. Barreto's wife and children to "light up the night" by officially turning on the electricity to their soon-to-be-home.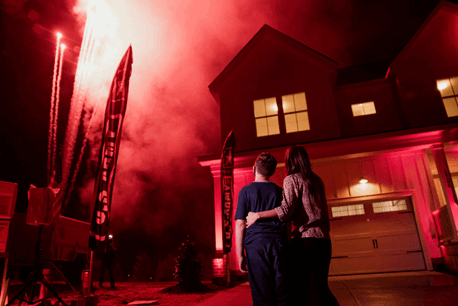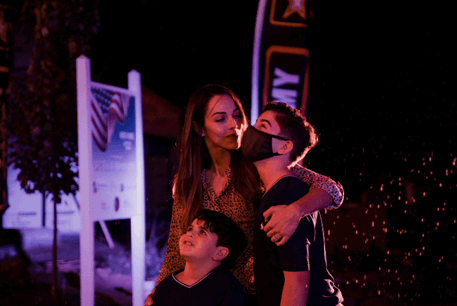 Sgt. 1st Class Elis A. Barreto sacrificed his life in service of our country in September of 2019, leaving behind his wife and two sons.  To honor his life and legacy, this family will receive a brand new home in Wendell Falls, a team effort by Garman Homes, Wendell Falls by Newland, the Home Builders Association of Raleigh - Wake County, and US Veteran Corps. 
We're proud to help honor Sgt. Barreto's memory and welcome his wonderful to family to be a part of our community!
---
Wendell Falls is located just 15 miles from downtown Raleigh, North Carolina, one of the fastest-growing metro areas in the U.S. Explore artfully crafted new homes and townhomes from the $220,000s – $600,000s+.