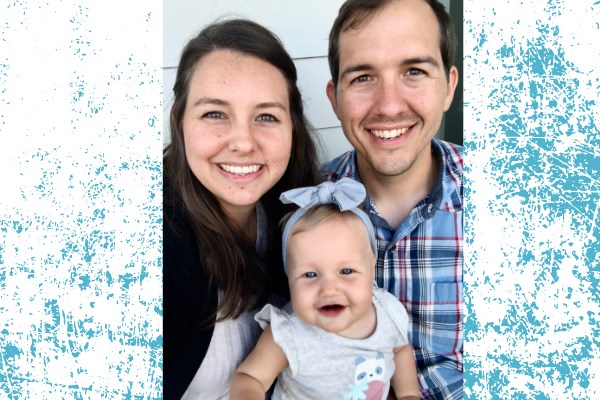 Meet the Longs
Happily nestled in and around the City of Oaks for more than 10 years, Brandon and Julianna Long, along with their seven-month-old daughter Abigail, resided in Cary prior to coming to Wendell Falls. After Brandon accepted a job with his dad at the family business, the Longs made the move to Wendell Falls in April of 2020.
From their first few months in the community, Brandon and Julianna discovered that Wendell Falls is the ideal place to work from home during the pandemic, and they look forward to the new aspects of the community waiting to be uncovered as things return to normal in the future. Brandon and Julianna met through their community group at Vintage Church in downtown Raleigh.
Another perk? Wendell Falls is located at a nice halfway point for both Brandon and Julianna's commutes. Brandon works for W.R. Long in Tarboro, NC and Julianna works for Metabolon, Inc in RTP.
Why They Love Wendell Falls
"We love Wendell Falls for the convenient location, great amenities, neighbors and proximity to our family."
---
Wendell Falls is located just 15 miles from downtown Raleigh, North Carolina, one of the fastest-growing metro areas in the U.S. Explore artfully crafted new homes and townhomes from the $220,000s – $600,000s+.