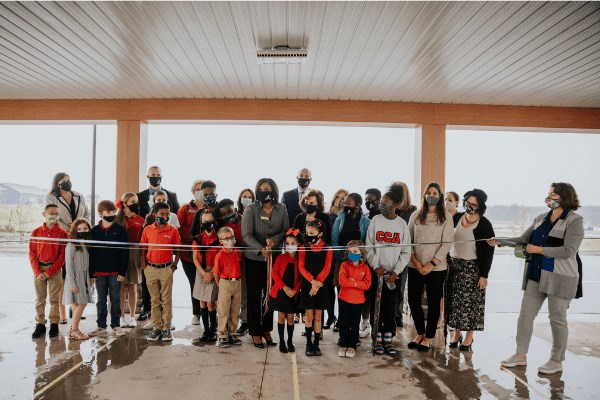 Cardinal Charter Academy Ribbon Cutting
On September 25, 2020, we joined our colleagues and partners at Cardinal Charter Academy at Wendell Falls to celebrate its open with a ribbon cutting event. Located on-site at Wendell Falls, Cardinal Charter is the first charter school in Wendell.
Guest speakers included:
Wendell, NC Mayor, Virginia Gray
Newland Communities VP of Operation, Tanya Matzen
Triangle Charter Education Foundation Board Chairman, Allen Taylor
CSUSA State Director, William Roach
We're thrilled at the success of the new charter school on-site at Wendell Falls. Within a few months of opening enrollment in early 2020, Cardinal Charter hit 120% capacity and built a waiting list. As a rare 100%-accredited school, Cardinal Charter offers a full slate of course options, including music, the arts, foreign languages and a character development program. In addition, Cardinal Charter is one of the few schools east of Greensboro to be accepted into the Cambridge International School program, armed with a pre-university curriculum and exam system.
Congratulations, Cardinal Charter, on your first school year!
---
Wendell Falls is located just 15 miles from downtown Raleigh, North Carolina, one of the fastest-growing metro areas in the U.S. Explore artfully crafted new homes and townhomes from the $220,000s – $600,000s+.