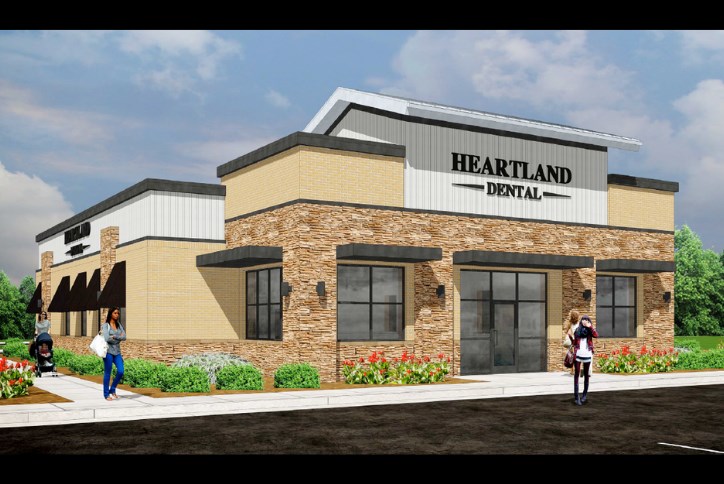 Heartland Dental Joins the Wendell Falls Family
We're all smiles for the newest business addition at Wendell Falls - Heartland Dental! Expected to open in late 2021, Heartland is the country's largest dental support organization that provides top-quality care across the full spectrum of dental services. (And boy, don't we love and need a good dentist!)
Heartland will join a bevy of other hotspots in Treelight Square – the major neighborhood commercial section burgeoning in Wendell Falls. Treelight Square promises to emerge as eastern Wake County's latest hangout destination with fan favorites, including food and beverage options, outdoor entertainment and the convenience of numerous personal and professional services like Heartland Dental.
The best part? It's all just a short bike ride or stroll from your home in Wendell Falls.
What's at the "Heart" of Heartland Dental?
A national cornerstone in dentistry, Heartland Dental now has more than 1,000 offices across 38 states. Its robust network of professional services and provider support ensures that Wendell Falls residents will receive some of the latest developments in dental care from highly trained professionals. Heartland offers the innovation and resources of a national entity blended with the friendly atmosphere of a neighborhood dentist.
Like our residents at Wendell Falls, Heartland Dental values an open, positive and flexible outlook while always striving for fun and celebrating community. We have to admit; that sounds like a dentist we look forward to visiting!
We are so excited to welcome Heartland to Wendell Falls soon!
Curious to discover more of our development updates? Give this blog a look!
---
Wendell Falls is located just 15 miles from downtown Raleigh, North Carolina, one of the fastest-growing metro areas in the U.S. Explore artfully crafted new homes and townhomes from the $220,000s – $600,000s+.