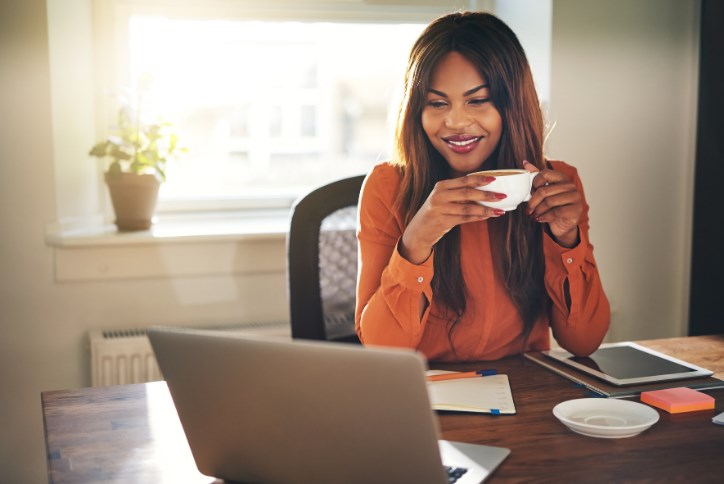 Living in Wendell Falls Makes Working from Home Easier
This year, we're all adjusting to a new normal and for some, that means working remotely or from home. While working in the comfort of your own place (with no dress code!) seems like a game changer, it can also add unwanted stress when you're also juggling the kids, trying to get technology to cooperate, and struggling to squeeze in some alone time. Never fear, we are here to help and have compiled a few tips to make it easier and more enjoyable to plug in at Wendell Falls.
Don't Forget to Fuel Up!
The Farmhouse Café has a variety of breakfast and brunch options to start your day off right! Enjoy avocado toast or breakfast tacos on the patio. In a rush? Grab a pastry or parfait before a morning of virtual meetings. Taking time for breakfast is a great way to make sure you are full and energized for the day ahead. Make sure to add a seasonal latte or tea for a perfect pairing – you can find the full menu here.   
Take a Break
When working from home, it is easy to power through your day and forget to take breaks. There's no water cooler talk, no catered lunches, and yet still so much to manage. With the crisp, fall weather approaching in North Carolina, there is no better time to start incorporating an afternoon walk or visit to one of our many parks and playgrounds! Even spending a few quiet minutes on your porch with some fresh air would be a great way to recharge.
Get a Change of Scenery
Some days we just feel uninspired and need a fresh environment. Luckily, there are many places around Wendell Falls to get the creativity flowing again. The Farmhouse has free Wi-Fi and many quiet places on the deck overlooking beautiful scenery to get work done. Many of our residents love reading by the lake pavilion, and if it is later in the day you will almost certainly catch a breathtaking sunset! 
Looking to make the move to Wendell Falls? Our homebuilders offer a variety of home designs for the way you live today—whether you need a formal study, a virtual learning nook for the kids, or a peaceful outdoor retreat to watch the sunrise. Learn more about our builders and ecoSelect homes here.