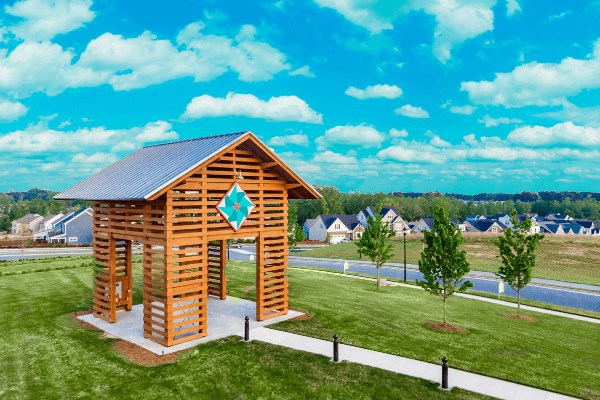 Breathe Easy: Healthier Air at Wendell Falls
These days, we're all looking for ways to breathe a little easier and we're thrilled we can circulate the good stuff! At Wendell Falls, our ecoSelect green building program in partnership with Southern Energy Management ensures a ventilation strategy for fresher, healthier air.
Our homebuilding systems are smart, simple and require no effort from homeowners. The rigorous ecoSelect building program at Wendell Falls requires that all builders maintain a standard of fresh air flow. For example, all air ducts in our homes are third-party tested for air leakage – and we hold our builders to a level that far surpasses industry standards.
What does this mean for you, the homeowner?
A Healthier Life: Fresh, clean air to decrease risks and support a healthy lifestyle.
Comfort: A steady, comfortable temperature with reduction of odors and gasses.
Stability and Efficiency: ecoSelect also provides an energy-efficient home, which yields lower energy bills.
Quality Assurance: With the ecoSelect process, we can trace and fix any problems that might arise as you move into your new home.
Want to kick it up a notch?
To further protect your home's air, follow these simple tips.
Be smart about what you introduce into the air – some candles, hairsprays, and cleaning products may emit harmful chemicals.
Use exhaust fans in the bathroom for at least 20 minutes after showering to remove moisture-laden air.
Use range-ventilation fans when cooking. 
Change your HVAC system filters Note: Consult with your builder before installing specialty filters, since some may actually counteract your home's system.
We want to take your breath away with our homes. Not your air.
---
Wendell Falls is located just 15 miles from downtown Raleigh, North Carolina, one of the fastest-growing metro areas in the U.S. Explore artfully crafted new homes and townhomes from the $220,000s – $600,000s+.