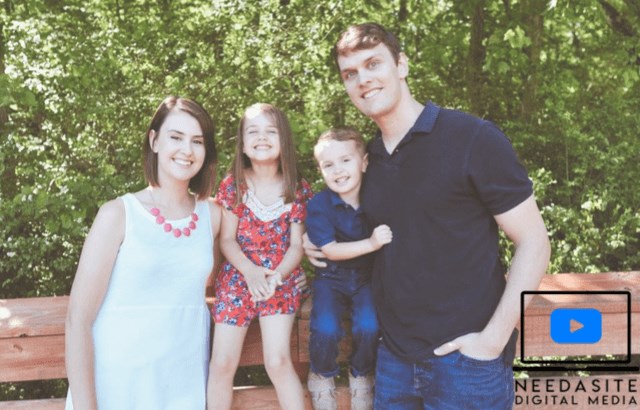 Wendell Falls Resident Entrepreneurs: NeedASite Digital Media
NeedASite Digital Media - Emily and Frankie Sheffield 
What is your business? 
We own NeedASite Digital Media, a content creation company specializing in web design, video production and social media management. We create custom websites for new and established businesses and provide professional video production such as commercials, drone footage, business promos, and more. 
How/why did you get started?
The business was originally started as primarily a web design company, hence the name "NeedASite". We quickly expanded into content creation through video production and social media management, due to our passion for content creation and our individual expertise in videography and social media. Over the past 3 years our team has grown from 1 to over 15. 
What made you choose Wendell Falls?
We moved to Wendell Falls in 2015 as one of its first residents after falling in love with the homes and vision for the community. Frank had previously been working at Cisco in RTP before he created NeedASite Digital Media. 
How has living at Wendell Fall benefited you or your business?
We have developed a genuine friendship and community that extends beyond traditional "business networking" which has led to more opportunities and referrals for our business. This has been a pleasant surprise as we make an effort to separate business from community, so we are not overly promoting ourselves or our business. Rather, we enjoy making real friendships with like-minded and fun people, which are easy to find in our community. 
What advice would you give to someone trying to become an entrepreneur?
If you're just starting out or on the fence about going for it, take that leap of faith. Do what you love and never give up. Make the life you want.
See website HERE
Disclaimer: The content of this blog is provided for informational purposes only. Nothing herein should be interpreted as an endorsement of any kind by Wendell Falls, Newland, or their affiliates of any product or service provided by a third party and referenced herein.