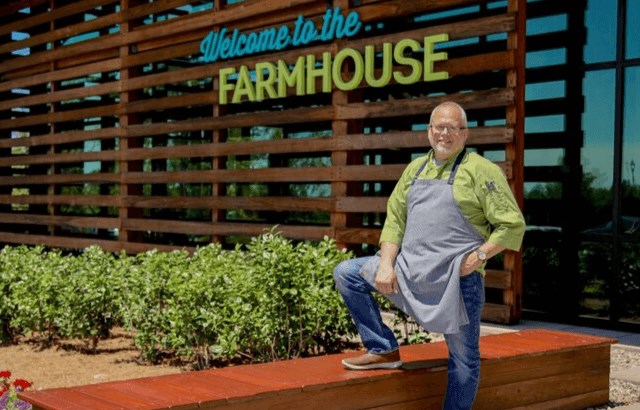 Wendell Falls Resident Entrepreneur: Farmhouse Cafe
Farmhouse Cafe - Chef Patrick Cowden
What is your business? 
I am the Chef/Owner of The Pharmacy Cafe, Green Planet Catering, and the Farmhouse Cafe.
How/why did you get started?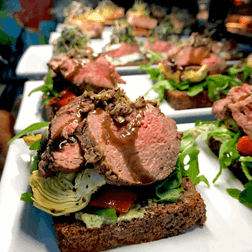 I have been in the restaurant business for a very long time. It had always been the job that paid the bills while in school and studying accounting at NC State. I fell in love with the business and decided to make it my career. I attended New England Culinary Institute for my culinary degree and after a small stint cooking in Boston, I came back home to take the helm at such places as Micheal Dean's, Micheal Jordan's 23 Sport Cafe, the Weathervane at A Southern Season, Tobacco Road Sports Cafe and now the The Pharmacy Cafe, Green Planet Catering, and the Farmhouse Cafe.
What made you choose to live in Wendell Falls?
Having lived in North Raleigh for nearly 20 years we recently became empty nesters. My wife, Jessie, and I decided we wanted to find a place with a sense of community, a growing area, and a development that is committed to the environment. Not to mention a house with a first floor master bedroom…and Wendell Falls has all of that and more. It is not in the hustle and bustle of Raleigh but still convenient to downtown. As a matter of fact it is the same commute time to downtown Raleigh from where we used to live.
How has living at Wendell Fall benefited you or your business?
When we first moved here a year and a half ago one of the other deciding factors was how neat Grounds Cafe was. Wendell Falls has a great little gem of a community hub. I had always thought it would be cool to operate a little place like that. Fast forward a year… when we found out Grounds was not renewing their lease in the summer, my business partner and I jumped at the chance. We are very very excited about taking over the space and continuing to build on the fabulous community that Grounds Cafe and Wendell Falls have developed.
What advice would you give to someone trying to become an entrepreneur?
Complacency is your downfall. Never get comfortable with where you are today. Always strive to do something new, learn something new, develop a skill. There will always be competition. You need to stay one step ahead of them. But remember….. you can never get there by yourself. You need to develop a team that buys into the same culture you believe in. No entrepreneur is an island. You can not do it all yourself. Take pride in the rest of your team and allow them their own avenues to grow.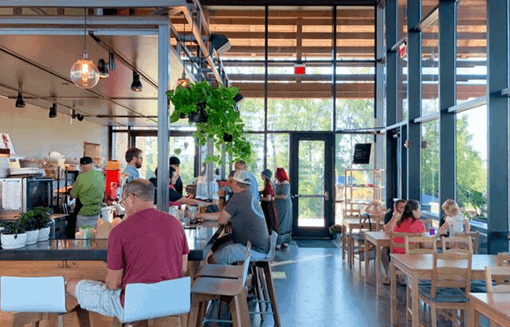 Pictured: Roast Beef Smørrebrød, Owners: Daniel Whittaker and Patrick Cowden, Opening Day of Farmhouse Cafe
Full Menu HERE