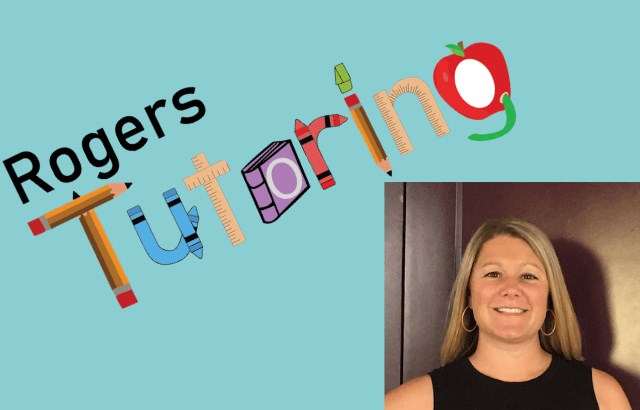 Wendell Falls Resident Entrepreneur: Rogers Tutoring
Rogers Tutoring - Tracy Rogers
What is your business? 
A Kindergarten through Middle School Individual Tutoring Company focusing on all subject areas. 
How/why did you get started?
I have been a classroom teacher for over 13 years, and my favorite part of teaching has always been one on one instruction. Individual tutoring continued to be a passion of mine throughout my career. Tailoring instruction to each student's unique needs while forming close connections with families and teachers has allowed me to impact students' daily classroom success. The connection and relationship that I form with my students, parents, and teachers is what sets my company apart from larger tutoring organizations. 
What made you choose to live in Wendell Falls?
My husband and I were looking for an area to raise our family. After visiting the neighborhood we loved the close knit community and pop up parks woven throughout the Wendell Falls. I now love being able to walk to a different playground with my boys at any time!  
How has living at Wendell Fall benefited you or your business?
I tutor several students in our neighborhood! With Lake Myra being just a short walk away for me, I have been able to easily participate in parent teacher conferences in order to help bridge the parent, teacher, tutor connection. The Farmhouse also provides a great location for students to walk or ride their bikes for an hour tutoring session right in the neighborhood! 
What advice would you give to someone trying to become an entrepreneur?
Having the opportunity to do something you love each day is such a gift! Continue to trust yourself and reach out to other entrepreneurs as they are such valuable resources!
Disclaimer: The content of this blog is provided for informational purposes only. Nothing herein should be interpreted as an endorsement of any kind by Wendell Falls, Newland, or their affiliates of any product or service provided by a third party and referenced herein.