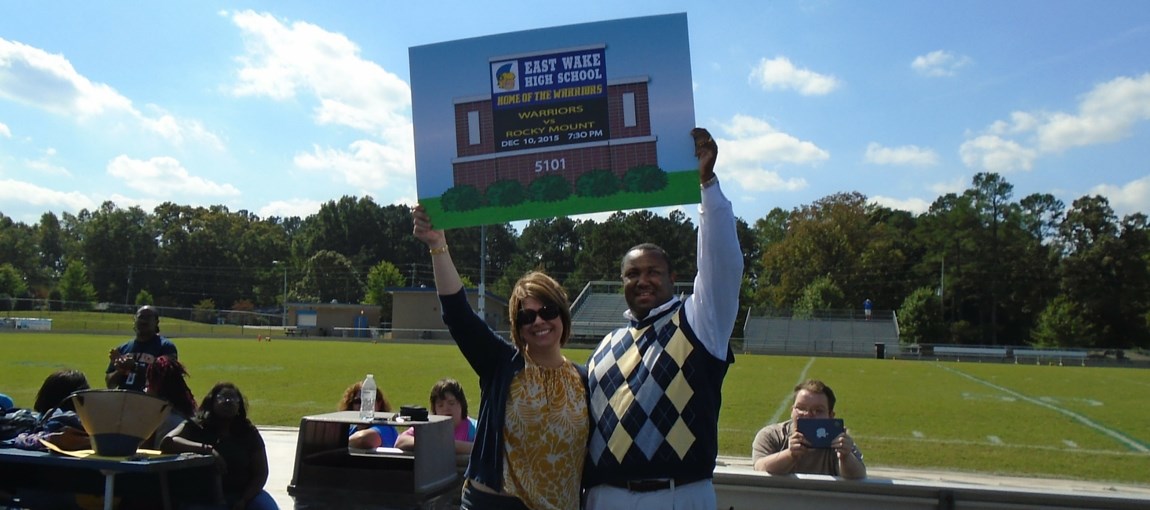 Wendell Falls—A Community Committed to Sustainability (Part Two)
By Elyse Phillips
We've already blogged about our commitment to environmental sustainability.  But did you know the term sustainability extends beyond the environment?  It's so much more than just water recycling or using energy efficient light fixtures.  We believe it is a developmental focus that meets the social and economic needs of its residents while preserving the environments' ability to support it.  The focus is a long term one, with future generations in mind… not just our children, but our children's children.  How will this community not only stand the test of time but be prosperous and strengthen the town of Wendell?  Keep reading to find out how!
Education:
To date, a total of $40,000 has been donated to the East Wake Education Foundation, an organization that prepares children ages 1-5 for kindergarten.  Realizing that education is important for the prosperity of the town, support of local schools continues to be a top priority.  Newland also donated an electronic message/welcome sign to East Wake High School.   Meetings with local school officials occur frequently to see what can be done to ensure a bright future for our schools and children. 
Local Agriculture:
Wendell Falls in partnership with the CFSA provided a farm bus tour to the public— a tour of 3 local farms with an opportunity to meet the farmer and buy fresh local produce, eggs, and meats!  There are so many local farms that have something special and unique to offer, and we don't want you to miss out!  We are excited about our collaboration with CFSA and the exciting things to come.
Recreation:  
Residents of Wendell Falls and surrounding areas need opportunities to get out doors and release those endorphins! Our 3.25 miles of mountain biking trails are the perfect place, which began with a $1,000 donation to Triangle Off-Road Cyclists.  Not much on mountain biking?  That's okay- we have over 10 miles of walking trails so you can move at a pace that is comfortable for you to enjoy talks with friends and family.  In addition to the on-site recreational investment, Newland donated $40,000 to Wendell Parks and Recreation in support of their track-out program to date.  
Town of Wendell:
We are firm believers in the #shoplocal movement, so we host several on-site events each year where those Eastern Wake businesses can sell their merchandise (mark your calendars for our Holiday Sip & Shop in December!).