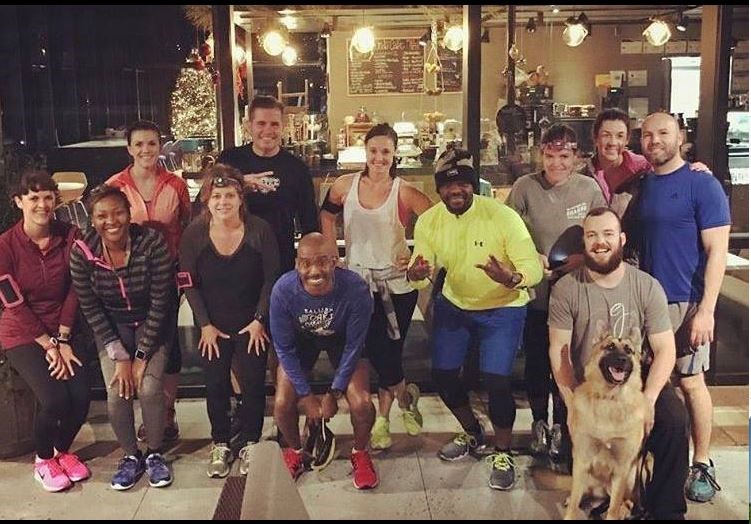 Resolution To Be More Active? Try Run Club!
It's a brand new year, and with the yummy treats of the holidays behind us, a lot of people are making resolutions to be healthier and more active in 2018. If you are lucky enough to live in Wendell Falls, you know that there are so many great ways to incorporate daily activity into your lifestyle. With over 10 miles of walking and biking trails, a saltwater pool with lap lanes, and events at Grounds Café like Yoga and Run Club, there is something for everyone here!
Run Club is one of the most popular events we have at the Café, held every Tuesday at 6:30pm. Two and four-legged walkers and runners are both welcome, so if you are a beginner or just starting out on your fitness journey, never fear! The most important aspect of this club is being social and meeting new friends, coming together for a fun and healthy hobby, and maybe having a celebratory beer afterwards—hey, balance, am i right?!
If you have any questions about Run Club or other events the Café hosts, reach out to them at (919) 374-7227. We hope to see you Tuesday! Check out some of the pics below from past nights: