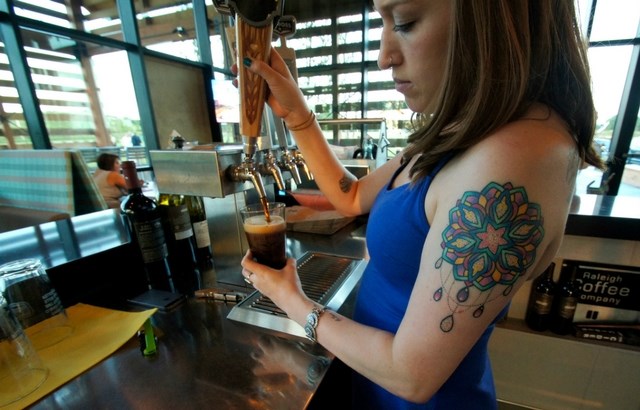 Raleigh Breweries
by Cali Burhman
Marketing Coordinator
North Carolina is quickly becoming a top destination for beer enthusiasts—and with local crops including sweet potatoes, hops, and barley, it's no wonder we have over 200 craft breweries throughout the state! Whether you're an ale aficionado or a lager lover, I've rounded up some of my favorite breweries in Raleigh, a quick 15-mile trip from Wendell Falls.
Big Boss Brewery:
I first learned about Big Boss through Grounds Café. They have built a great partnership with the brewery and often have them on their draft lineup. I went to their brick and mortar one Saturday with a few friends, and everyone agreed that it was a great atmosphere. The building has an industrial/warehouse feel, and there's billiards, darts, and ping pong tables, perfect for a Saturday afternoon hangout. Try: Hell's Bells, Bad Penny, and High Roller. They also have brewery tours every second Saturday of the month!
Gizmo Brew Works:
Gizmo is one of my favorite little gems in Raleigh. Located in North Raleigh off 540, the outside beer garden is relaxing and great for meeting new people. I truly have never had a bad beer here—the staff is extremely knowledgeable about their brews and the process, so if you're feeling unsure about what to order, just ask! They often have food trucks outside and live music, so I would highly recommend for an easy, laid back date night. Try: Beekeeper, Peanut Butter Brown Ale, and Deep Blue Saison.
Crank Arm:
If you love biking as much as you love a cold beer, Crank Arm is your place. They give back to the community as much as they can, specifically through organizations like Oaks & Spokes and Triangle Spokes Group, which makes the beer taste that much better. They have a ton of events going on – like a weekly bike ride, trivia, and yoga—so this is the perfect spot if you and your friends love being active and outdoors. Try: Rickshaw, White Wall Wheat, and Tandem.
What are some of your favorite breweries in the area? Tell us in the comments below!