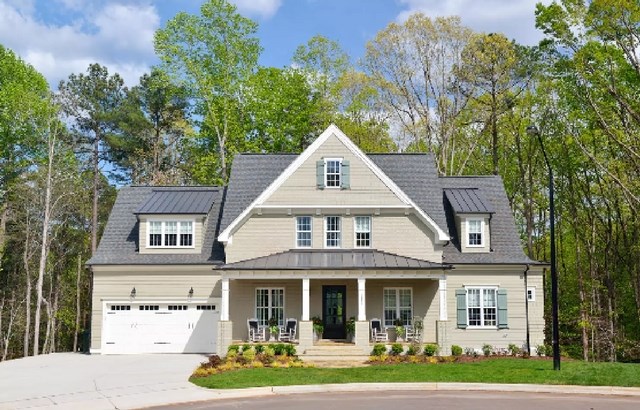 Homes by Dickerson Builds the 2016 HGTV Smart Home
Have you heard? One of our very own builders, Homes by Dickerson, was chosen to build the 2016 HGTV Smart Home – right next door in Raleigh!
With a focus on energy efficiency and a technologically savvy home, Homes by Dickerson really outdid themselves this time!  From smart and unique design choices to stylish and vibrant finishes, this year's HGTV Smart Home enhances everyday living in a stunning fashion.  For example, take the location of the laundry room.  Adjacent to the master walk-in closet, the laundry room allows convenient access to treat, wash, fold, hang, and put away clothing.  What's another way to live smarter? Enhance your outdoor living space! With a screened in porch that includes a dining and seating area, the Homes by Dickerson built HGTV Smart Home shows off an elevated way to bring the outside in. Remote controlled screens, skylights, and fans allow for ultimate customization in surroundings for comfort.  Learn more about the design of the 2016 HGTV Smart Home here.
Interested in your own Smart Home? Visit the Homes by Dickerson team at Wendell Falls to view over 20 customizable home plans starting at just $290,900.