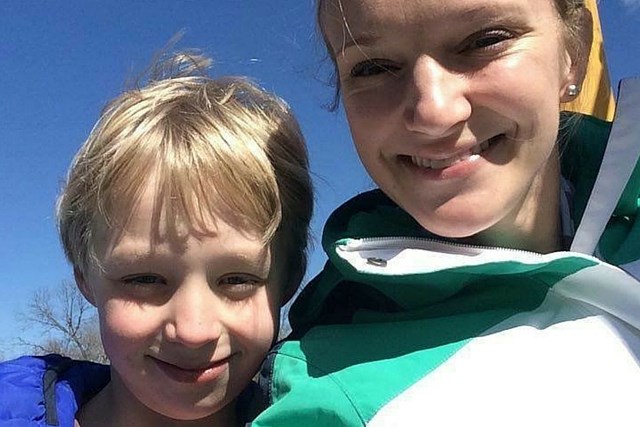 Beyond the Books: Parker's Story
Cherith Mangum
Clairemont Communications
Wendell Elementary School – Creative Arts and Sciences Magnet School
Parker Acree, 2nd Grade
Standing Tall
If Will had a permanent name tag, it would read "Will: Your New Best Friend." Exuberant and outgoing, the oldest brother in the Acree family spent his first day of kindergarten making friends with three fifth-grade students. 

And Parker? The younger brother's quiet, shy demeanor often left him in the shadows of his older brother, Will. 

"Since Parker is only one year younger than Will, we needed to find a school that would value them as separate individuals and give Parker a chance to shine," said Kara Acree, Parker and Will's mother.
The choices were overwhelming. The Acrees had access to more than 30 elementary schools in Wake and Johnston counties, including some of the area's leading magnet and charter options. Determined to find the right fit, Kara took four days off of work and toured 12 schools. The Acrees were initially waitlisted for their first choice, Joyner Elementary, but after a few months at Wendell Elementary, they never reconsidered Joyner again.

"When I walk in the door at Wendell Elementary, it's like coming home to a family," Kara explained. "Every teacher and employee knows Parker by name, even if he has never been in their classes!"

Enter Mrs. Gibbs, Parker's second grade teacher. She quickly recognized that Parker's deep potential was limited only by his lack of self-confidence, and she knew just what to do to prove to him that he had the ability to succeed.
Slowly, Mrs. Gibbs asked Parker to take on small classroom roles, such as "secretary" or "time monitor." She paired him in student groups where he was asked to share his learning, responsibilities that built his confidence and demonstrated his own strength. 

"I do my very best in my classroom to encourage all students to have a voice," said Mrs. Gibbs. "Our classroom is like a family where we're all supporting each other."

This nurturing, attentive atmosphere turned the tide for Parker. He found an outlet to express his creativity through the magnet school's Creative Arts and Science program. He learned to set and achieve goals through the "Eagle Egg" rewards system.

But his biggest accomplishment? Parker can now stand in front of his second-grade peers and teach an entire math problem—bold, proud and confident.