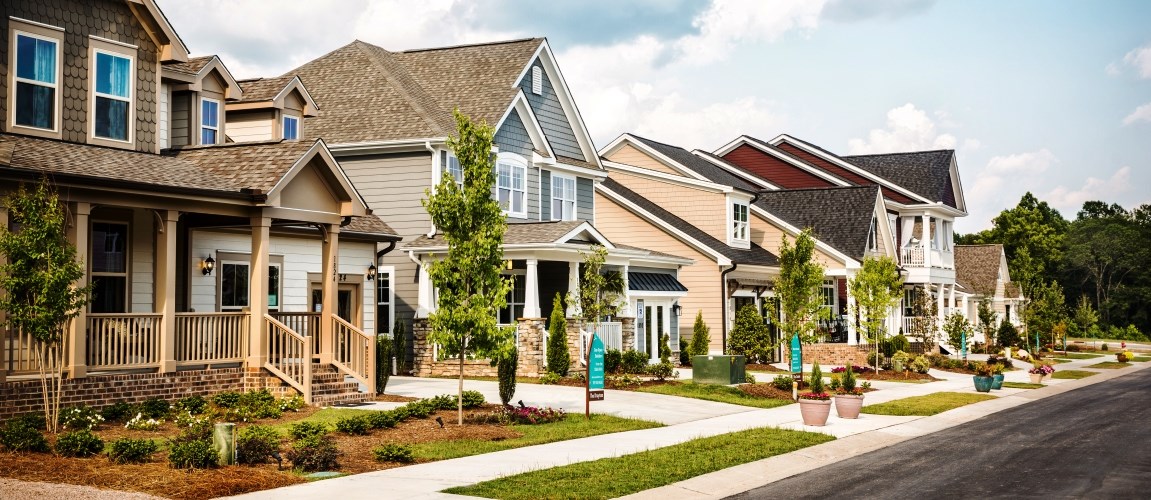 Earning EcoSelect
Cali Buhrman
Customer Relations
After coming on board to the Wendell Falls team, I wanted to learn as much as I could about the homes we build, including the green features and ecoSelect certification we require.  As I am not well-versed in the construction world, I decided to call around to get some help in decoding what the program actually offers homebuyers. Somehow, I pulled a few strings and was able to meet with Taylor Fearrington, who is a manager at Southern Energy Management, the third party company who certifies all of our homes here at Wendell Falls. We had a great conversation about sustainable building, and he had a lot of positive feedback about Newland and our builders.
Taylor explained that the backbone of the ecoSelect certification is essentially a HERS score.  The short-version of the HERS score is that the smaller the number, the more energy efficient your home is. A typical pre-existing home has a score of 130, while today's building code usually gives back a score of 100. Each point references 1 percent in energy savings, and currently, Wendell Falls has a community average score of 60, which translates to saving almost $1,000 in energy bills per year! Think of all the shoes you could buy!
The ecoSelect program is unique from other popular sustainable building brands, such as Energy Star and NAHB Green, because it is more of a holistic approach. Rather than focusing on one component, it measures high-performance homes by three categories: Energy efficiency, indoor air quality, and water efficiency. This means that not only is your home saving you money, but you can have peace knowing that the air you are breathing and water you are reusing are clean and safe for your family. 
To learn more about the ecoSelect program, please visit www.buildecoSelect.com or visit us at the Wendell Falls Information Center. Our builder models are open daily, so stop by to see some of these features for yourself! 
Wendell Falls Information Center
320 Vintage Point Lane
Wendell, NC 27591