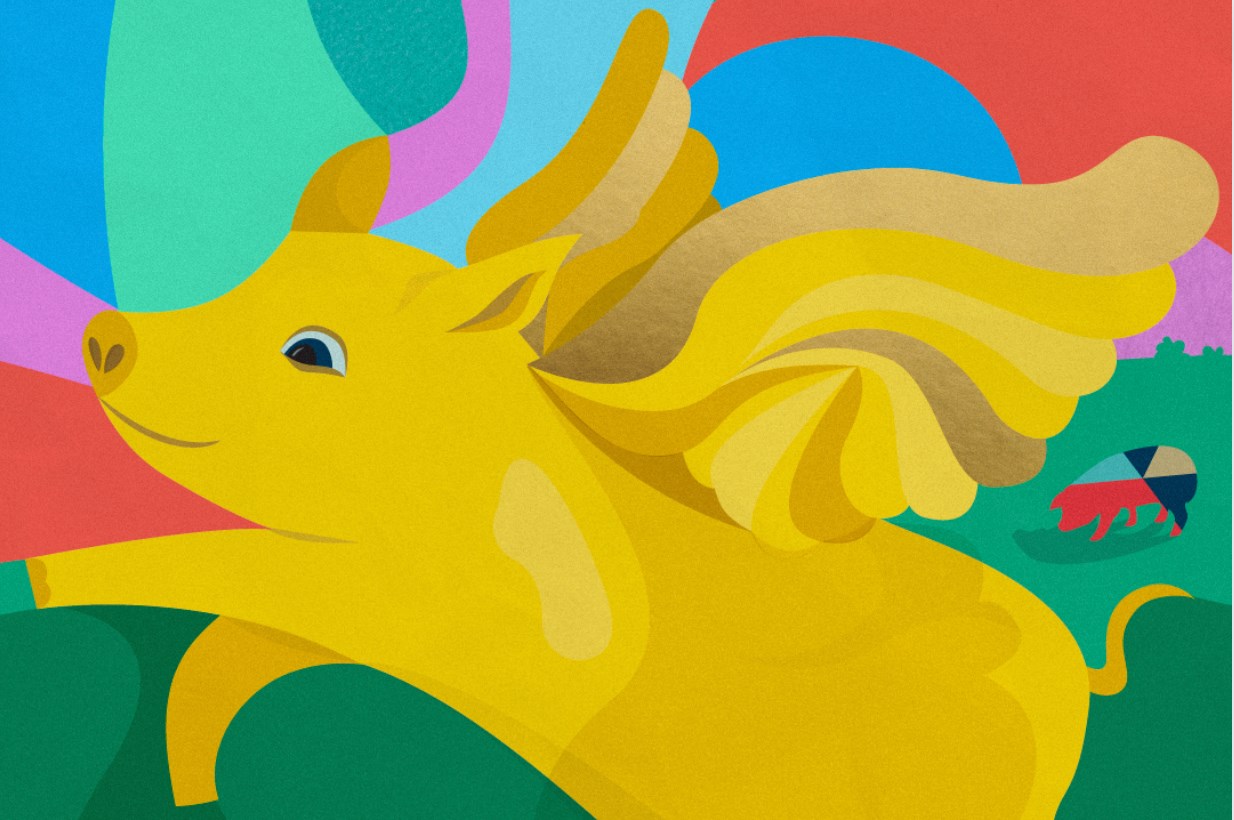 The Pigs at Wendell Falls
Hundreds of happy families call Wendell Falls home, but our newest residents aren't exactly who you'd expect. A party of delightful, colorful pig sculptures — including one giant flying pig named Dell — are now calling Model Row home.
The Pigs at Wendell Falls represent all the creative, artistic, entrepreneurial and all-around inspiring residents we have here at Wendell Falls.
"We couldn't think of a better way to showcase the magic and wonder of Wendell Falls," says Tabitha Spencer, marketing director, Brookfield Properties. "They're a bit unexpected. That's what makes them great."
"But why a flying pig," you ask?
Dell the flying pig represents the importance of chasing seemingly impossible dreams, from starting a small business to homeownership. Because believe it or not, Wendell Falls was an impossible dream at one point, too.
"We had big dreams for Wendell Falls from day one," says Tanya Matzen, vice president of operations, Brookfield Properties. "We wanted to create a thriving community, with well-crafted homes and a bustling Town Center. To bring in national and local retailers alike. There were some naysayers at first, but we made that dream come true. The pig is flying, so to speak."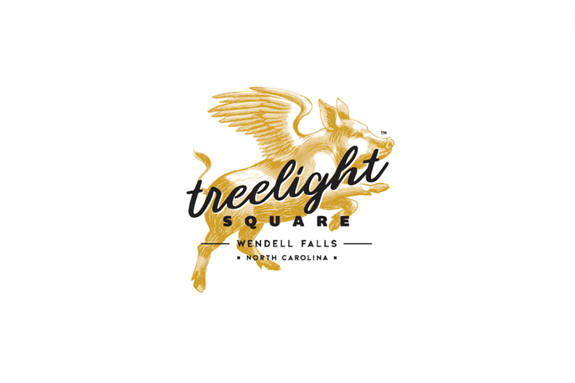 Ready to snort with laughter?
What's more unexpected is that visitors can sign up to get jokes via text from Dell himself. That's right – his hooves were made for texting! When you meet him in Model Row, scan the QR code to start chatting with Dell! 
Fly by Model Row to meet The Pigs at Wendell Falls
These delightful pigs would be tickled pink if you came by to see them at Model Row for a picture or two! But be careful – Dell loves to hog the camera. If he makes his way into your selfies, be sure to tag him on Instagram at @DellThePig for a chance to be featured!
Click here to learn more about The Pigs at Wendell Falls, and follow Dell on Instagram at @DellThePig to keep up with his hog-wild adventures!
Wendell Falls is located just 15 miles from downtown Raleigh, North Carolina, one of the fastest-growing metro areas in the U.S. Explore artfully crafted new homes and townhomes from the mid $300,000s – $900,000s+.