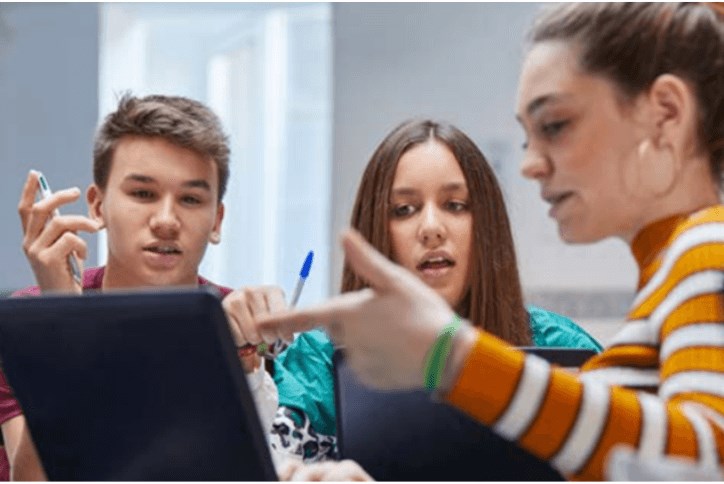 Back to school in Wendell Falls
Back to school season is here! Whether your kids are starting their first day of elementary school or kicking off their last year of high school, there are so many amazing options in and around Wendell Falls.
East Wake Academy
East Wake Academy is a K-12 public charter school that runs on a modified year-round calendar. The school provides small class sizes, premiere staff and a rigorous curriculum that helps students pursue their goals. East Wake Academy has achieved some of the highest SAT and ACT scores in eastern Wake County.
Lake Myra Elementary
Located on site at Wendell Falls, Lake Myra Elementary is a PK-5, year-round public school with an educational philosophy based on Stephen Covey's 7 Habits of Highly Effective People. In addition to curriculum that builds timeless leadership and life skills, Lake Myra also offers the opportunity to participate in variety of leadership clubs and creative arts.
Wendell Elementary School
Wendell Elementary School is a K-5 magnet school that works science and creative arts into curriculum to foster stronger, faster learning. For the last seven years, Wendell Elementary has been recognized as either a School of Distinction or School of Excellence and is one of only three A+ Network elementary schools in Wake County.
Cardinal Charter Academy at Wendell Falls
Located on-site at Wendell Falls, Cardinal Charter Academy is a K-8 public charter school that is 100%-accredited and offers a comprehensive curriculum, which includes rigorous Cambridge advanced courses, personalized learning plans and an integrated character education program. 
Wendell Middle School
Wendell Middle was recently approved to become a magnet school with a focus on arts and design, which could include courses in topics such as computer-based technologies and artificial intelligence.
Neuse River Middle School
Neuse River Middle is a public school with an intentionally designed learning environment that creates independent and collaborative critical thinkers. It is a 1:1 school, meaning every student is provided with their own electronic device to boost rendition and critical thinking. Neuse also offers more than 40 clubs so students can explore their interests.
East Wake High School
East Wake High was recently approved to become a magnet school, and with its new theme, East Wake High will specialize in a STEAM-based curriculum, consisting of subjects such as science, technology, engineering, arts and math.
Ready to move to the area? Check out our available homes and learn more about the schools in and around Wendell Falls.
Wendell Falls is located just 15 miles from downtown Raleigh, North Carolina, one of the fastest-growing metro areas in the U.S. Explore artfully crafted new homes and townhomes from the mid $300,000s – $900,000s+.