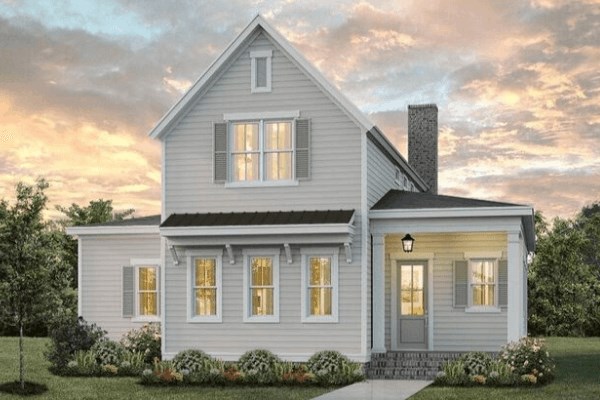 Builder Spotlight: Homes By Dickerson
As a custom homebuilder, Homes By Dickerson offers special design features in its high-performance, energy-efficient homes at Wendell Falls. Homes By Dickerson is committed to creating a better tomorrow; in fact, the company is a leading builder of green-certified homes in the Triangle.
What makes Homes By Dickerson so special to the Wendell Falls community?
Customizable Convenience
Homes By Dickerson is a distinct builder in the Wendell Falls community because it allows residents to customize their homes throughout the building process.
"If someone is looking for something specific, we have higher finishing offerings for elegant tastes," said Joe Murray, sales associate, Homes By Dickerson.
Another noteworthy aspect of Homes By Dickerson is how much is included in the base price of homes. 
"When people come into our model homes, they think that they have $100,000 in upgrades installed and are pleasantly surprised to see how much is included in the original home," said Shireen Hameed, sales associate, Homes By Dickerson.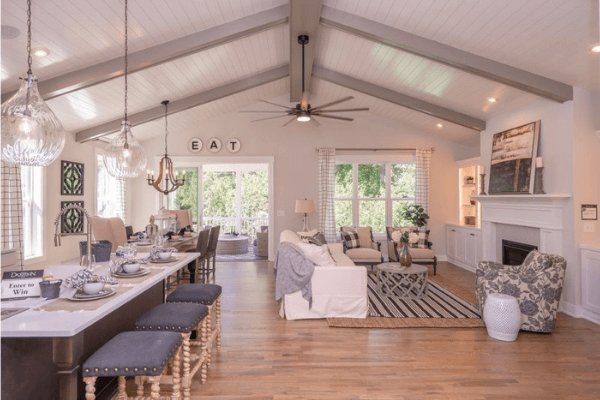 Inside the two-bedroom Concord model
In addition to being flexible with a range of price points, the customizable nature of Homes By Dickerson allows residents to grow and transition in their homes. For example, HBD agents often suggest including large closets with windows in homes so these rooms can easily be transitioned to a home office or nursery if needed. Homes By Dickerson strives to build homes that meet the long-term needs of clients.
"We build the home of your life," said Joe. "Right now, when people need to grow in their homes, they aren't forced out; they can just expand and finish out the additional space in their home." 
A Better Build
As a certified green builder, Homes By Dickerson prides itself on the quality of its homes. Shireen said that two years ago when she was a new sales associate with Homes By Dickerson, clients on tours asked her if they pump oxygen into the model homes. 
"It's just a feeling when you're in our homes; you can sense it," said Shireen. "You can feel that it's a solid home, going all the way to the air quality." 
To qualify as a green builder, Homes By Dickerson must use clean and high-quality resources in every element of its homes, from the paint on the walls to the carpet on the floors. Homes By Dickerson meets the stringent energy, air quality and environmental safety standards of several third-party certifications every year, so clients can rest assured that they're receiving a high-quality build.
Putting Residents First 
Above all, Homes By Dickerson puts its residents first, tailoring homes to residents' lives, attracting people from all over to the Wendell Falls community.=
If you are looking for a customizable home, Homes By Dickerson may be the builder for you. Take a virtual tour of a home, or learn more about the floor plans today. Check out Joe (@HBD_Joe) and Shireen's (@shireenhameedrealtor) Instagram accounts for Homes By Dickerson updates in Wendell Falls. 
---
Wendell Falls is located just 15 miles from downtown Raleigh, North Carolina, one of the fastest-growing metro areas in the U.S. Explore artfully crafted new homes and townhomes from the $230,000s – $600,000s+.