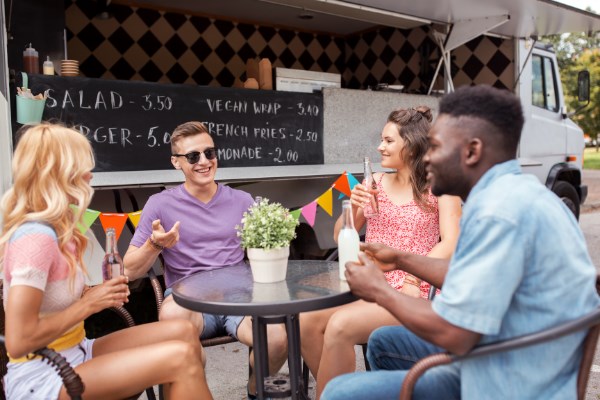 The Endless Events in Wendell Falls
Looking to make connections and enjoy events within your community? Wendell Falls offers a variety of events, clubs and community-building opportunities every month. To get a better look at the activities you can enjoy, check out the events that were held in August below.
Farmhouse Jams with  Your Mama's New Boyfriend: Come early (and hungry)! Join us for Farmhouse Jams on Saturday, August 14! Arrive in time to explore our Wendell Falls community, including model homes, miles of trails and acres of open space. Save room for beverages and tasty treats from the café or the Q'Presso food truck! Pelican's SnoBalls will also be serving fantastic flavors to help you chill out -- literally. Showtime is 6-9 p.m. at the Lakeside Pavilion!
Snapology of Wendell STEAM Camp: Wendell Falls is offering three different Snapology STEAM camps this week for your kids ages 5-12 to enjoy! Wednesday, August 11 offers a Spinning Scientist Camp where students will build battle tops with LEGO technic bricks, spin art machines, construct and even make a swing ride. Thursday is Sports Science Camp where students will perform simple experiments related to sports. Friday is Robotics Camp where students will learn about gear ratio, sensors, simple machines and programming as they build insects, dolphins, gorillas and much more. Registration is $30 a day or $80 for all three. Click here to register.
Wendell Falls Moms Morning Out: Surviving motherhood is tough - don't do it alone! Join us in the Raleigh Room on August 17 from 10:30-11:30am to make new friends and let kids play and create, while we moms get to connect! Refreshments and kids' crafts will be provided by Artfully Creative Education. This class is for moms and their children up to age 8.
Golf Cart Inspections: ​​The Wendell Police Department will be doing golf cart inspections in the Farmhouse parking lot on August 18 & 19 from 6-8 p.m. Residents will need to bring printed and completed copies of the golf cart registration form, liability waiver, inspection form and pay the golf cart registration fee to the Town of Wendell in advance.
Family STEAM: Reduce, reuse, recycle! Children ages 2-12 and their families are invited to join us in the Raleigh Room on Saturday, August 21 at 10:30 a.m. to create STEAM masterpieces out of recycled materials! The class is 1.5 hours of fun, playing, exploring and creating as a family through art and music.
Food Truck Rodeo: Yes, you read that right. Wendell Falls HOA is hosting a food truck rodeo Saturday, August 21, from 3-7p.m. The trucks will be lined up in the rear section of the parking lot and will include Berto's Chimis, Father & Son, Chick-N-Que, Southern Fried Lumpia, and Jam Ice Cream. There will also be a live music performance on the Festival Lawn from 5-7p.m.
Wine and Design Private Class: Wine not? On Friday, August 27 beginning at 6:30 p.m. in the Raleigh Room, Wine & Design on Wheels is coming to Wendell Falls to hold a private 2-hour class for residents! The sign-up link will be shared in the Friday Flash. When registering, guests will be prompted to enter a case-sensitive code: WFALLS. Tickets are $38 per person.
Popsicle Social: Summer is coming to an end, and we think you deserve a treat! Have you ever tried one of Vida Dulce's delicious popsicles? They're the perfect summer refreshment and come in a variety of flavors (dairy and nondairy). The first 100 residents to stop by the Grove on Saturday, August 28 at 3 p.m. will receive a free Vida Dulce popsicle.
Soul Care Sunday: Selfcare isn't selfish. Registered Yoga Teacher Jenna Little is hosting a Soul Care Sunday yoga class in Wendell Falls on Sunday, August 29. These outdoor classes will take place on the patio behind the Farmhouse from 8:30-9:30 a.m. Tickets are $15 when you pre-register.
Interest Groups: Wendell Falls offers a variety of clubs and groups throughout the month for residents to participate in such as run club, book club, bunco, game night, chair aerobics and guys night out.
---
Wendell Falls is located just 15 miles from downtown Raleigh, North Carolina, one of the fastest-growing metro areas in the U.S. Explore artfully crafted new homes and townhomes from the mid $200,000s – $700,000s+.