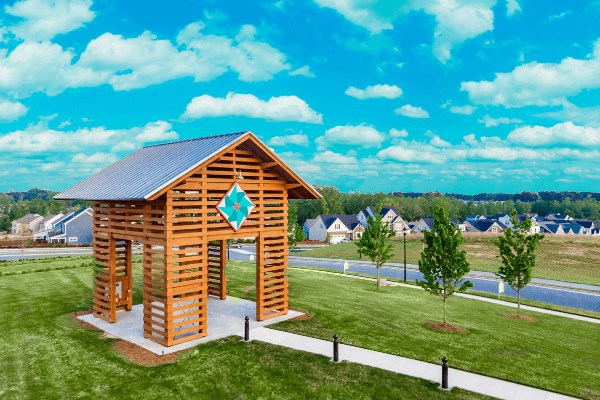 Growing Green: Wendell Falls Update
We've said it before: green is our favorite color. We're excited to continue to partner with Southern Energy Management to share all the ways going green saves you green by living in Wendell Falls. And the results are in for Q2 2020. (Drum roll, please!)
What's Going Green Looks Like
A better world and a fatter wallet! Since inception, our sustainable measures at Wendell Falls have saved our residents a whopping $1 million in energy bills and 7 million kilowatt hours of electricity! With those resources, residents could purchase 520 mountain bikes or power 935 homes for a year. In addition, the measures have saved 4.9 million gallons of water, which could fill 257 average-sized swimming pools.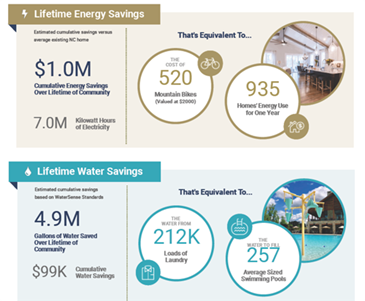 Our homes now log an average HERS score of 62.1, which are 23 percent more efficient than the average North Carolina code-built home. We have installed 32 solar systems across the lifetime of Wendell Falls, and eight of our homes are now net-zero! What's more? The average resident saves $695 annually on energy bills vs. an existing North Carolina home – money that could fund 66 mesa bowls at Farmhouse Cafe.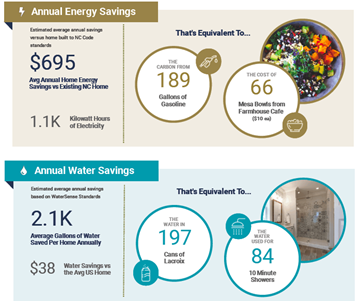 Get in on the Green
Celebrate your impact (or lack of one!) on the environment! We're thrilled to join hands with our residents, builders and partners to create a lasting legacy.
Getting a little green with envy? Come join us! Check out our green-built houses to find your dream home!
---
Wendell Falls is located just 15 miles from downtown Raleigh, North Carolina, one of the fastest-growing metro areas in the U.S. Explore artfully crafted new homes and townhomes from the $220,000s – $600,000s+.