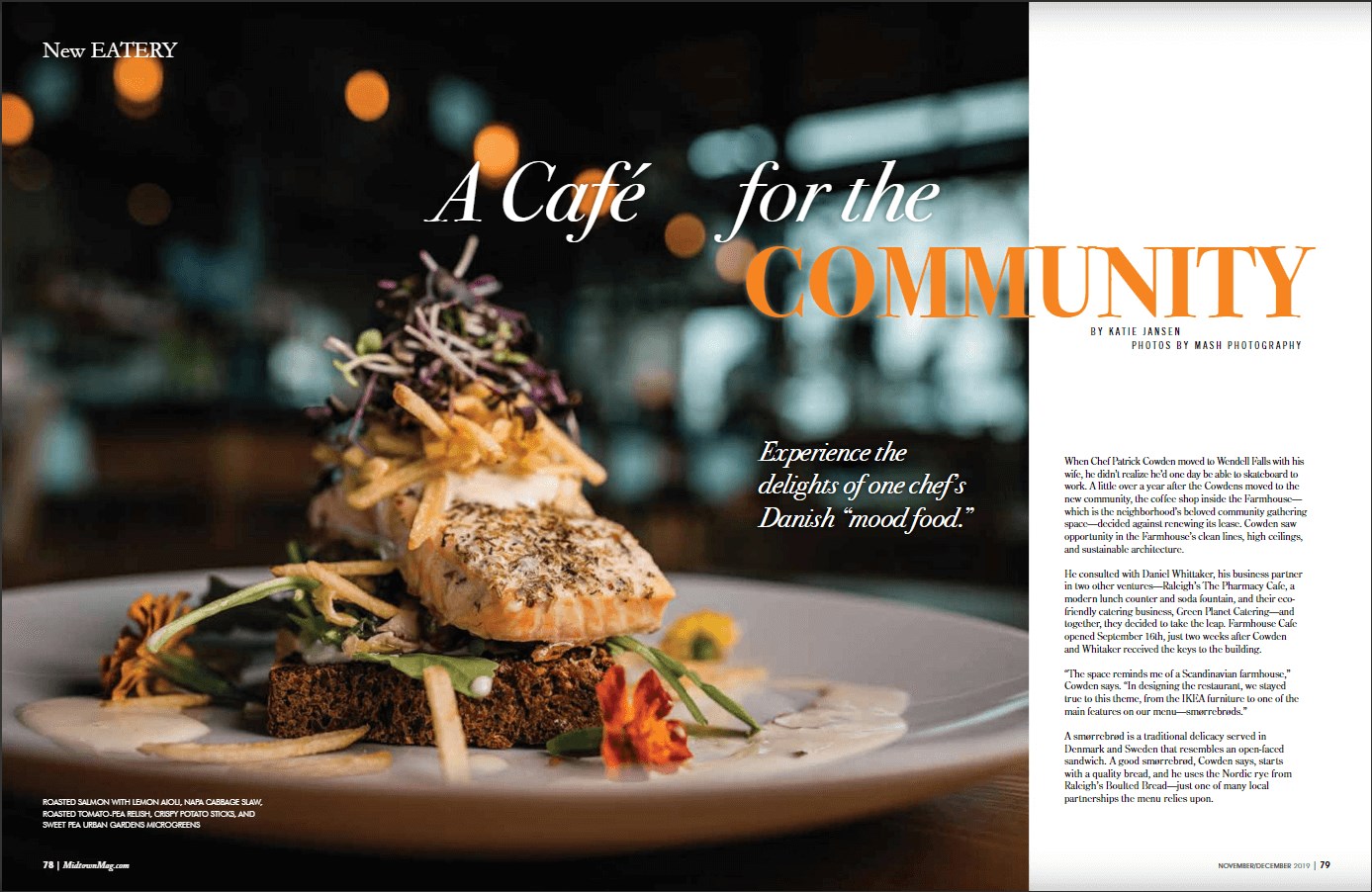 Farmhouse Cafe - Midtown Magazine Feature
The Farmhouse Cafe opened mid September of this year and has since received a great deal of praise and recognition from local media. Most recently, the cafe was featured in  Midtown Magazine's latest issue. The article, "A Cafe for the Community", first gave a brief history of the cafe's owners, Chef Patrick Cowden and Daniel Whittaker. The article went on to elaborate on the Farmhouse Cafe's menu, including one of its main features - smørrebrød. The feature also mentioned the cafe's connection to the community and commitment to sustainability.
To read the full article, click here.