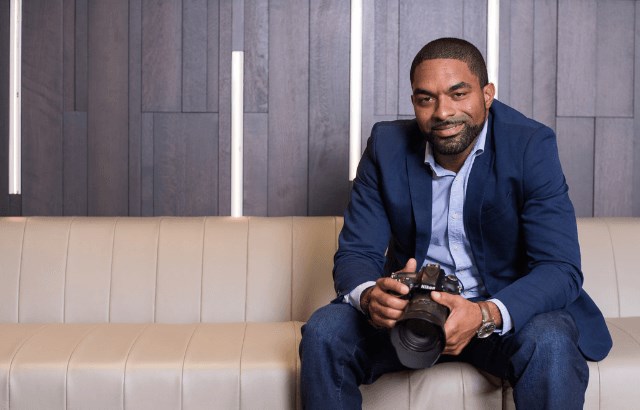 Wendell Falls Resident Entrepreneurs: Donnell Perry Photography
What is your business?
Wedding Photography
How/Why did you get started?
I've been passionate about media and photography since I was 12 years old, when I dove in head first with my church's media department. I started as a grip making sure lighting, cables, and other things were in place for the camera operators. I quickly became fascinated with the camera—spending whatever time I could learning every technical aspect. Once I got the opportunity to do things on my own, I was very excited. I became involved in directing telecasts, and eventually worked for WRAL on a program called Post 5 where we created locally-focused documentaries in Raleigh.
I transitioned into wedding photography after a good friend of mine exposed me to the industry. I began networking with experience Raleigh-Durham photographers and perfected my craft under their mentorship. I started as a second shooter and eventually worked my way into being on my own. My approach to photography is photojournalistic—I love to use light and photograph raw emotion and capturing those candid moments you may otherwise not see during a wedding. I'm very adaptable, and I believe this is what sets me apart from others in the industry. Weddings are so much fun and it's an honor to be part of the most important day in people's lives.
What made you choose Wendell Falls?
We chose to live in Wendell Falls because we love the how close the neighborhood is to Raleigh. We meet a lot of our clients in the City and several of the weddings we photograph are in the Raleigh area. Every time we visited the neighborhood, we fell in love more and more.
How has living at Wendell Falls benefited you or your business?
From the amazing people to the Farmhouse, the uniqueness of our house and all the other great amenities—it didn't take us long to realize this was going to be home! Not only have we been able to meet some great people so far, some of them have even been kind enough to pass along referrals for photography. We are so blessed to live in a community that supports our small business.
What advice would you give to someone trying to become an entrepreneur?
Create a plan of action, invest, and surround yourself with people that support your dreams and ambitions.
Be willing to go out of your comfort zone, this is where you will find some of greatest strengths and weaknesses.
Have fun, you have to love what you're doing. 
One of the things I love about being a wedding and portrait photographer is the connections I make with people. Building personal relationships has truly been a blessing for me!