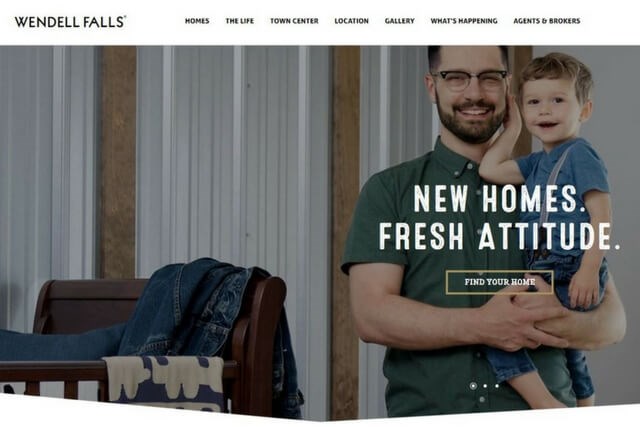 Fresh New Website. Same Great Community.
It's here! It's here!
The Wendell Falls team has been working for almost a year on bringing you a brand new website, and it's finally live! We wanted a fresher look, home searches to be more user friendly and intuitive, and better ways to communicate all the cool happenings at Wendell Falls. You can now search for events coming up based on activity preferences, see exactly where available homes are on the community map, even take virtual tours through each model home and the Farmhouse.
 Most of the photography you see throughout the site features real live residents at Wendell Falls—which makes it that more special. So take a look around, hear our stories, and enjoy the new content!