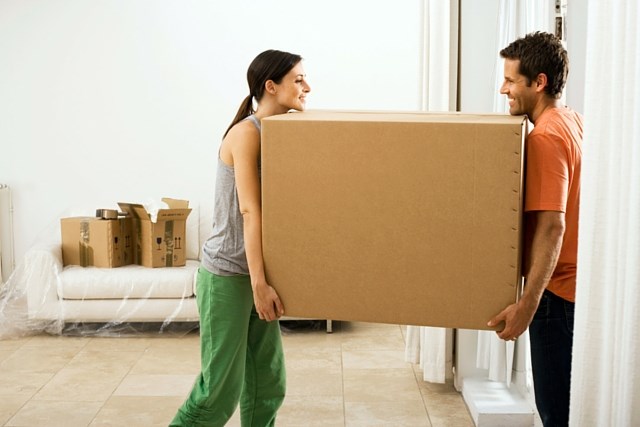 10 Reasons to Move to North Carolina
Did you know North Carolina ranks #3 in In-Migration? People are moving to the Raleigh North Carolina area from all over the United States. Some of the top states people are moving from are New York, New Jersey, Florida, California, Virginia, DC, Maryland, and others. Check out the Top reasons people are taking advantage of the Raleigh Real Estate market and moving to the Raleigh/Durham area.
#10: People
In the heart of North Carolina, you'll find people who have migrated from all over the nation who were fascinated by the residents living up to the "Southern Hospitality" stereotype. Whether it has to do with our sunny days and mild winters or other reasons listed below, the South is full of happy, friendly faces. that are eager to extend their family to include those in their community.
#9: Lifestyle
Whether you are looking for the hustle and bustle of the city or the laidback country life, you'll find the best combination in the surrounding areas of Raleigh, like here in Wendell. Small town charm, with easy access to all of the big city action. Whatever path you follow - beach bum, bohemian, professional, or farmer, North Carolina has a city or town perfect for you.
#8: Cost of Living
Overall, the Triangle area is very affordable. The Raleigh area median income is in line with the remainder of the United States, while smaller surrounding areas are higher than the US and North Carolina average. Raleigh, Durham and most surrounding towns have very affordable housing and come in at average pricing when compared to the remainder of the US.
#7: Restaurants and Breweries
North Carolina boats some of the best restaurants in the United States, many of which are in Raleigh! With locals chefs in the area such as Ashley Christensen, who has six ventures locally, you know there is always a great place to meet friends and enjoy good food. North Carolina is also home to 170 breweries, making us the "State of Southern Beer."
#6:Schools
North Carolina continues to set and achieve higher goals each and every year. That evidence is strongest in Wake County where the average SAT scores exceed state and national averages. Not only will you find great public schools, but charter, magnet, and private schools are widely available. This success is also apparent in our Universities. Speaking of...
#5: Universities
You'll find some of the top Universities in the Triangle area, which is what brings many families here. Known for its schools of medicine and technology, NC has a lot to offer the scholar. In the heart of Raleigh you'll find NC State along with many Wolfpack fans. Not far away, Chapel Hill offers the University of North Carolina and in Durham, Duke University. Even if you are not a student, these Universities put on many public forums, seminars, and discussions for the public that are largely attended and praised.
#4: Mild Climate
NC offers enjoyable weather year round with four distinctive seasons. Just when you're ready for a change, that's exactly what you'll get! We enjoy the beautiful colors of fall across the parkway and throughout NC as the trees begin to change to shades of red, orange, yellow and brown in the fall. Excitement is in the air as school and football crank up around this time. The sun still shines in the winter and if we're lucky, we'll receive a stunning blanket of white snow to enjoy. What a great time to travel to the mountains to cut a fresh Christmas tree for your home. Spring bounces in with magnificent shades of pinks, yellows, lilacs, and pale green. Summer won't be outdone with its glorious sunshine and long days. Our residents cherish the time at the pool or spent with friends and family at barbecues.
#3: Low Taxes
We work with a lot of people relocating to the Raleigh real estate market from up North. One reason we hear consistently is because they are looking for lower tax rates. Generally speaking, you'll find Raleigh property taxes are based on the county rate and if inside the city limits, there will be a city tax. Our taxes seem to be significantly less than those in the Northeast.
#2: Employment
The Triangle is known for "Research Triangle Park" where you'll find several top employers, and what gave us the nickname 'Silicon Valley of the South.' Top businesses such as Quintiles, LabCorp, BB&T, and Hanes are headquartered in North Carolina. We have one of the fastest growing populations in the country, as reported by the Census.
#1: Location
In what other place can you be in the mountains in the morning and at the beach by dinner time? We know a thing or two about location at Wendell Falls - being only 15 minutes from Raleigh and right off the US 64 Bypass, you can truly have it all, urban living with the benefits of downtown just up the road. What more could you ask for?