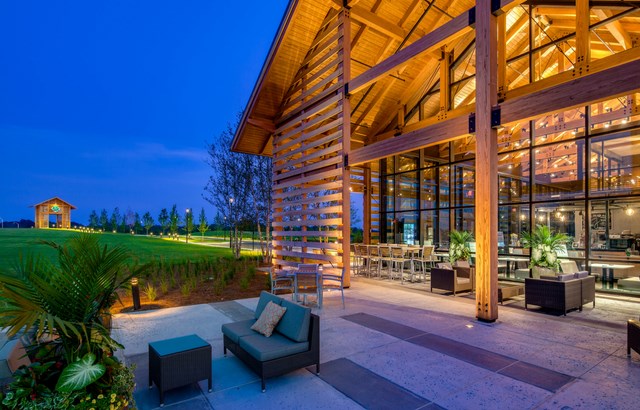 Wendell Falls—A Community Committed to Sustainability
By: Elyse Phillips 
Maybe you've noticed some of our recent hash tags on social media, one of them being #sustainability.  Sustainability is much more than just water recycling or using energy efficient light fixtures—it's creating spaces with intentional design to protect the land and rich history of the area we develop.
With 3,500 to 4,000 homes on the horizon, Wendell Falls will be a densely populated area.  The preservation of 273 acres of open space is something the town of Wendell and residents of Wendell Falls can look forward to, complete with parks, walking trails, mountain biking trails, and scenic overlooks.  To date, our development team has successfully planted 626 street trees, with 150 more to be planted by the end of 2016.    
The amenity grounds as well as Wendell Falls Parkway will be irrigated with water from our very own on-site spring fed pond located beside the Farmhouse.  But our development team didn't stop there! We also incorporated beautiful stonework from rock found on-site, and took measures to increase water and energy efficiency—including low flow fixtures, and low voltage LED exterior lighting (that also extends throughout the community).
All homes are built to EcoSelect standards, a program established and tested by Southern Energy Management.  This program incorporates Watersense certified faucets and toilets, high efficiency lighting and appliances, advanced framing and more!  All homes are rated and scored, and Wendell Falls residents spend an estimated amount of $103 on energy costs—now that is something to be excited about!  Less utility costs means more to spend on the things that matter.   
Stop by the Farmhouse to learn more about our open space, parks, trails, and EcoSelect building program.  We'd love to give you the scoop!