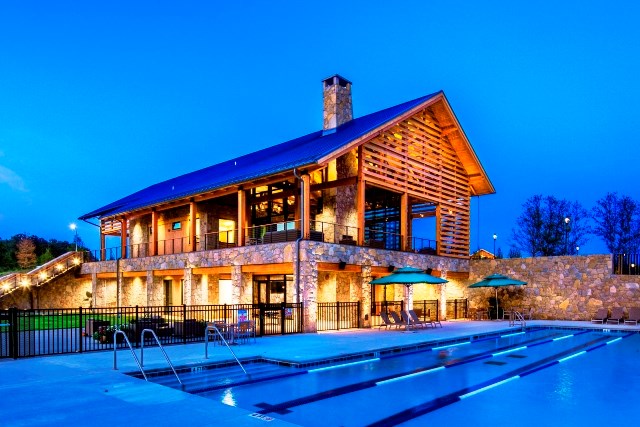 Welcome to Wendell.... Small town. Big Charm.
In the 1850s, the area of Wendell became home to tobacco farmers settling from Granville County to escape the Granville wilt. In 1903, the area was incorporated into a town, and the residents chose the name Wendell after the poet Oliver Wendell Holmes. The iconic pronunciation—'WEN-'DELL—is attributed to the conductor at the train station.
Today, Wendell retains its charm with a walkable, tree-lined Main Street, preservation of historic downtown properties and housing options. Located just 20 minutes east of Raleigh, nearly 7,000 residents call Wendell home.  
What is there to do in Wendell?
Town of Wendell Parks and Recreation offers activities and programs for the entire family. Parents and grandparents watch children play T-ball, baseball and softball on the fields located at Wendell Community Park (601 W. Third St.) or watch them play basketball inside the Community Center. Our athletic programs have won 14 state titles in baseball since 2003, three state titles in softball since 2009 and one state title in basketball in 2011.
Younger patrons are physically engaged on our newly installed, ADA-compliant playground. Canine family members socialize at the K-9 Corral, an off-leash public dog park that includes an agility course designed and built by local Boy Scouts. Families may hit the links for a round of disc golf on our 18-hole disc golf course or enjoy a walk on the trails followed by a picnic lunch on the grounds.
Wendell Farmer's Market, with locally grown produce, is open Sat. mornings from May to October and is located at the corner of Wendell Blvd. and Pine St. History buffs can enjoy the Wendell Historic Trail for a glimpse of "back in the day" architecture. The Wendell Historical Society trail map and historic site information can be found at: www.wendellhistoricalsociety.com.
Wendell hosts monthly community events and activities such as:
• Annual Barn Raising at Wendell Falls;
   May 21
• Fourth of July Parade; July 4
• International Food Festival; third Sat. in Sept.
• Harvest Festival; first full weekend in Oct.
• Treat Trail at Wendell Park; late Oct.
• Lighting of the Town Square; first Fri. in Dec.
• ProTown BMX; mid-March
• Opening Day at the Park; late April
• Public Safety Day; first weekend in May
For golfers, Wendell Country Club is a privately owned, 18-hole golf course open to the public. Wendell Country Club is nestled between downtown Wendell and Wendell Falls.
Where are the most convenient shopping, services and restaurants?
Wendell's Main Street is buzzing with dining and beverage spots. Brown Bag Bagels was voted "Best Breakfast" in eastern Wake County and ranked in the top places for coffee. Aubrey's and Peedie's Grill, an established local eatery, cooks breakfast and lunch and is the place to catch up with neighbors. Agave Mexican Bar and Grill offers Mexican meals in a family-friendly atmosphere. If pizza is your preference, Bravos Pizzeria offers eat-in, take-out or delivery. Wine and Beer 101 assists fine wine and craft beer enthusiasts to find the right wine or beer.
Oaklee Distillery on Main Street was nominated in 2015 by the American Planning Association of North Carolina for Great Places in North Carolina, because the owners returned the building's façade to its original frontage. Oaklee Distillery is your venue for selecting custom spirits. Downtown Wendell offers services such as a tailor shop, hair and nail salons, car dealership, insurance services and financial institutions. For the outdoorsman, nationally recognized Perry's Gun Shop is your destination. Visit the
Wendell General Store for a step back in time with its rustic feel and nostalgic flavor. Whether you are a new or experienced sewer or quilter, Ladybug's Cottage offers sewing and quilting classes designed for students to receive one-on-one attention. Learn much more about Wendell at:www.townofwendell.com.
What sets Wendell apart from surrounding areas?
Visitors looking at real estate and considering a move to the area will find that Wendell is a neighborly community where the pace of life is tranquil and welcoming. Children attend public K-12 schools near home:
• Wendell Magnet Elementary School (Creative Arts and Science) - #1 magnet elementary school in the nation
• Carver Elementary School
• Lake Myra Elementary School
• Wendell Middle School
• East Wake High School
Each subdivision in Wendell has its own character with diverse home choices. Neighborhoods currently under development include: Woodlands of Timberlake, Groves of Deerfield, Woods of Blair Hills, Edgemont Landing, Brighton, Foxborough Crossing and Wendell Falls
Wendell Falls is one of the newest and largest neighborhoods on the East Coast. Wendell Falls exudes community through its inviting porch-lined streets and sidewalks. An amenity of Wendell Falls, the Farmhouse, provides a community center, pool, fitness center and Grounds Café. Unwind on Fri. evenings with a beverage at the Grounds Café while listening to live music from local artists. In addition to the extensive parks and trail system within Wendell Falls, a planned, 125-acre Wake County park is nestled between Wendell Falls and Lake Myra Elementary School.