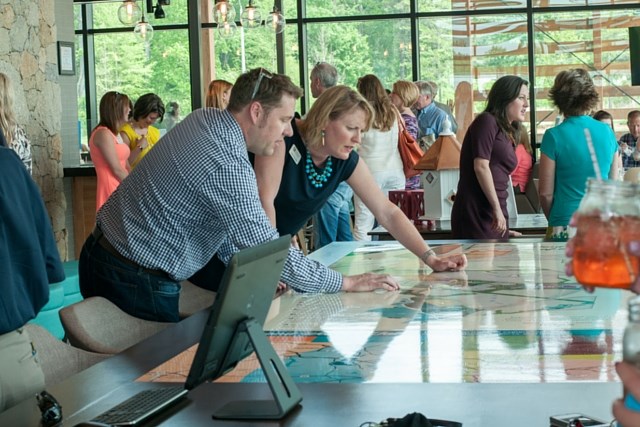 3 Reasons Why the Farmhouse Should Be the First Stop on Your Tour
1. Discover why so many families call Wendell Falls home! Simply stop by The Farmhouse located at 320 Vintage Point Lane and get the lay of the land from our friendly team or via our interactive touchscreen map. The Information Center is open 7 days a week with representatives on site to talk about amenities, future development, and the surrounding community. Our team also stays in the know on upcoming events on property and within the charming town of Wendell.

2. If you lived at Wendell Falls, the Farmhouse could very well become your home away from home, a place to meet new neighbors and friends, relax, and let your hair down. Dive into the fun with our community saltwater swimming pool with kids splash zone and relaxing lounge areas, and keep your healthy living resolution in check with our state-of-the-art fitness studio.

3. Grab a cup of joe! Also located within the Farmhouse, the Grounds Café features an unconventional collection of local products and cuisine, including gourmet coffee, craft beer, hand-made fashion accessories and local finds.

###