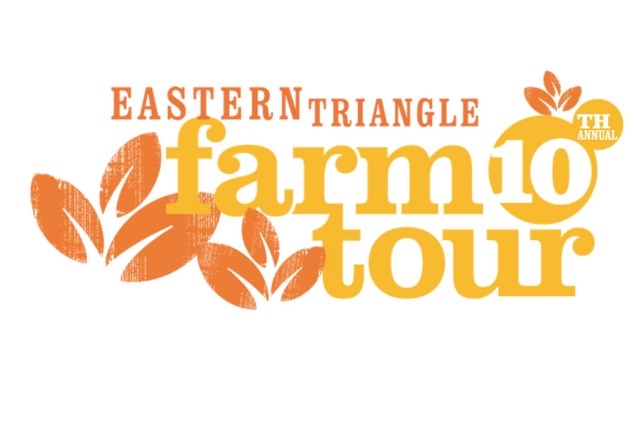 Eastern Triangle Bus Tour
As the saying goes, knowledge is all around us—and in eastern Wake county that is especially true if you've ever been curious about sustainable farming and the meat, dairy, fruits, and vegetables that are produced locally here every day. Wendell Falls is teaming up with our friends at the Carolina Farm Stewardship Association (CFSA) to bring you and your family a day of fun and education at the 10th Annual Eastern Triangle Farm Bus Tour.
We'll take care of the driving—just meet at Wendell Falls before 1 p.m. on Saturday, September 17th and a guided bus tour will take you to three farms nearby: Vollmer Farm, Rare Earth Farms, and Fat Radish Farm. The bus will return at 5 pm – right in time to grab dinner at Grounds Café! Here are descriptions of each farm stop:
Vollmer Farm: Learn how this certified organic farm produces berries, asparagus, pumpkin, tomatoes, peppers, and a wonderful array of vegetables throughout the year. Take a hayride tour of the entire farm with a special stop at the Jumping Pillow!
Rare Earth Farms: Find out how this farm raises all-natural, heritage pork and Animal Welfare Approved & Certified grass-fed beef. Visitors can take a ride to see the cows and pigs, while learning about the philosophy of humane treatment of animals and the value of all-natural and grass fed proteins.
Fat Radish Farm: This farm uses regenerative agricultural practices to supply the most nutritious food available. On the tour, you'll see Salatin-style chicken tractors, egg mobile, a restored 100- year-old farmhouse, Vertigro hydroponics system, and a no-till veggie production area.
Tickets are limited and available for purchase here.