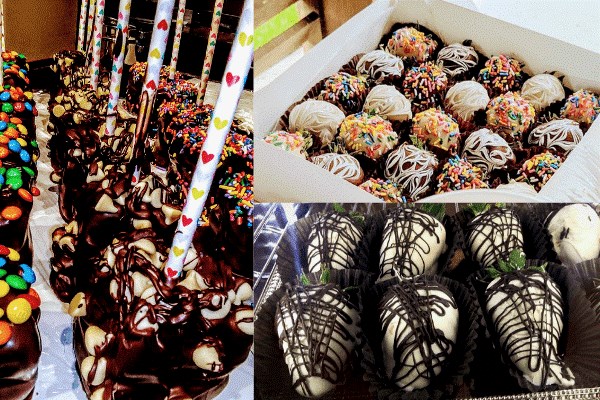 Discovering Downtown: Chocolates by Whitney
Satisfy your sweet tooth at downtown Wendell's local chocolate shop - Chocolates by Whitney. Dubbed "an institution in Wendell," Chocolates by Whitney has been a beloved small-town sweet shop for almost a decade.
Drop in and chow down on double-stacked M&M marshmallows on a stick, or get your fruit fix with a mouthwatering chocolate cherry truffle.
Whatever your dessert craving, Chocolates by Whitney has a cornucopia of confectionary treats, whether it's for an afternoon snack or event catering. Open "chocolate bar" anyone?
Chocolates by Whitney is located at 235 Cook Street Wendell, NC 27591, open from 11 a.m. - 6 p.m. on Thursdays and Fridays and from 11 a.m. - 5 p.m. on Saturday. Indulge your taste buds with a chocolatey treat (or two or three). We won't judge.
Check out other hot spots in our Discovering Downtown series!
---
Wendell Falls is located just 15 miles from downtown Raleigh, North Carolina, one of the fastest-growing metro areas in the U.S. Explore artfully crafted new homes and townhomes from the $230,000s – $600,000s+.